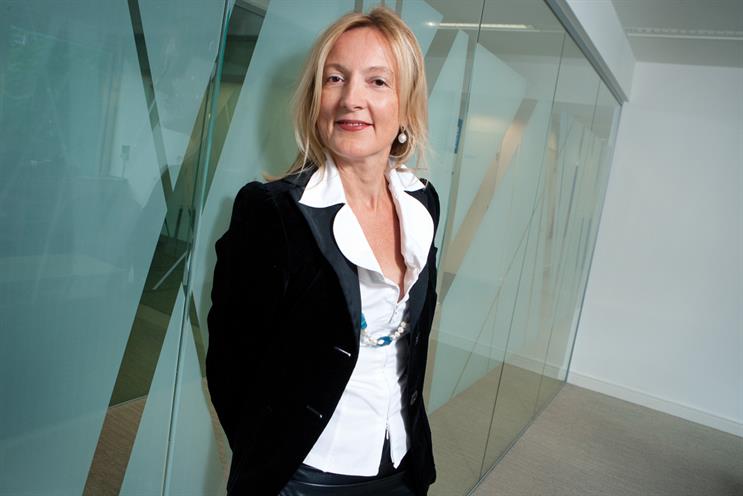 It has definitely been an adjustment," Belinda Rowe, the ZenithOptimedia global managing partner and number-two to Steve King, the company's worldwide chief executive, admits. "I used to wake up to the sun and the beach every day."
Three years ago, Rowe said goodbye to her home near Sydney's Bondi Beach to relocate to London for the task of overhauling ZenithOptimedia's global approach. While in Sydney, she founded
ZenithOptimedia Australia in 1999 and became its chief executive, after co-running the creative shop Mojo.

During her time in Aus-tralia, Rowe was always keen to take on ambitious side projects such as chairing the Advertising Federation of Australia, spearheading the creation of the Communications Council that united the country's marketing and media trade bodies, and revamping the marketing strategy of Unicef Australia – only giving up her seat on its board "reluctantly" last year.
Since joining ZenithOptimedia's global team in 2010, Rowe has taken on a broad remit covering international clients, product development and marketing. She has created a single global unit for the agency, ZenithOptimedia Worldwide, fusing Zenith-Optimedia International with the worldwide function, which covered central management and resources.
The global partner role, the first of its kind at the company, reflects what Rowe sees as the growing prevalence of global pitches. "Clients want to align themselves and think about their structure across the world," she says. "They are asking where the growth markets are and how they can organise their resources. With regional pitches, there is often a global review in the background. Even if you win a regional pitch, you end up tapping into that global conversation."
Rowe's efforts have transformed the agency's dealings with media owners, Damian Burns, the director of global agency business at Google, says: "Before Belinda arrived, executing global initiatives with ZenithOptimedia was sometimes challenging, as it was quite decentralised and multimarket co-ordination could be an uphill task."
Those who have worked with Rowe characterise her as a "people person", but a tough operator when the situation requires it. Her tenacity was in evidence at Cannes this year, King reveals, when she insisted on attending a client meeting despite breaking her arm in a fall minutes beforehand.
King, who spent "three or four years" trying to tempt Rowe to the global team, says: "She had really unusual skills, good perception and was fantastic with clients. She has the advantage of having worked in a local market rather than coming up in a central role."
Rowe is also responsible for rejuvenating the network's brand proposition last year. The decade-old "ROI agency" tagline became "Live ROI" to emphasise the integration of data and content throughout the business, coupled with real-time analytics.
She accepts that other agencies could view the focus on value and metrics as "one-dimensional" but believes that it does not negate creativity.
We won't be 'full-service', but we will bring together planning and creativity with our commercial side and digital
The positioning has contributed to this year's new-business wins, she says, such as the £24 million European account for Kayak, the £50 million Bacardi contest in Europe and the global SCA pitch that covered 46 markets – including £16 million worth of billings in the UK.
As one of the few senior women at a global level in media agencies, she has made an impact by championing young women through mentorship, Burns notes: "The fruits of these labours are visible in terms of a notable increase in the number of female international business leaders at ZenithOptimedia."
Rowe's vision for the agency's future is as a communications company, rather than "purely a media company". That means investment in data, digital, mobile, content and social and a higher profile for its specialist divisions such as its content unit, Newcast, and the performance marketing arm, Performics.
Recent collaborations also point to consultancy with high-profile partners such as Horizon, an initiative with Google that aims to address the disparity between time spent on mobile and adspend, and VideoLab, a video content project with YouTube.
"These services mean we are better placed strategically to advise our clients on the total communications conversation," Rowe says. "We won't be 'full-service' but a different kind of company that brings together strategic planning and creativity with our commercial side and digital."
Talk of a different approach will be welcomed in the UK, after the loss of British Airways continued a run that has seen the £40 million B&Q and £20 million Associated British Foods accounts, among others, walk out of the door. L'Oréal's business now hangs in the balance and, for many in the network, evolution cannot come soon enough.