United Kingdom
Royal Mail 'mail in the digital age' by Proximity London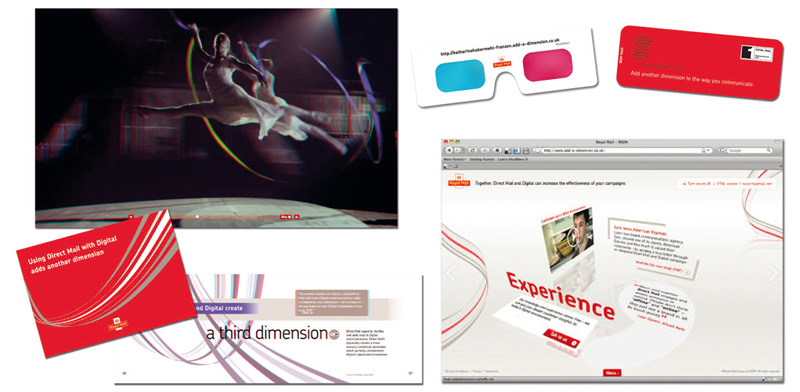 Royal Mail claims to have unveiled the UK's first-ever 3D integrated campaign to help demonstrate to advertisers the power of carrying out a combined direct mail and digital push.
The new work, which combines the use of 3D anaglyph film and 3D60 audio, focuses on the idea of direct marketing and digital elements coming together to create a third enhanced dimension.

This is shown through a DM teaser pack, which contains 3D glasses and a personalised URL that opens a microsite containing a 60-second video that can be viewed in 3D.

Viewers are reminded in the spot that they are experiencing the strengths of the combination of direct and digital media.