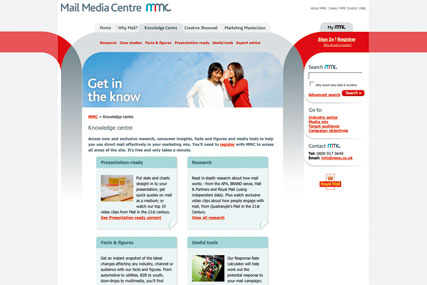 The new site, developed by digital and DM agency Digital TMW, launches today and aims to offer brands and media agencies advice on how to maximise return on marketing investment, featuring research from sources such as The Nielsen Company.

The site will feature examples of the latest campaigns, media planning strategies and case studies across all marketing channels to help companies maximise their spend.

Royal Mail will also help to develop the online resource to include new features such as expert commentary.

The postal operator will target the UK's top 3,000 advertisers and 500 advertising and media agencies to also reinforce the value of direct mail.
The site will be free to view and subscribers can register to receive updates depending on their marketing profile.