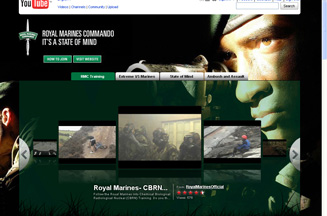 The move follows a high-profile online and TV campaign from the British Army geared toward targeting young men interested in signing up to the armed forces through interactive gaming-style missions.
The new Marines YouTube channel, created by agency Twentysix, is targeted at potential Royal Marines recruits and features four sections - RMC Training, Extreme VS Marines, State of Mind, and Ambush and Assault.
Each section showcases a host of rich video content, bringing to life the Royal Marines' state of mind - the ethos which sets the Royal Navy's amphibious forces apart from any other armed forces.
The videos will be reviewed monthly, with fresh new content and training videos added on a regular basis. An additional section featuring exclusive interviews with serving Royal Marines will be added to the channel in May.