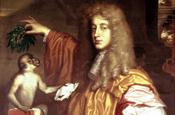 To accompany the name change, the agency has also produced a new logo, which features a portrait of the Earl of Rochester.

Explaining the reason for rebranding, John Wood, managing partner of Libertine, said: "We chose the name Libertine because the word means 'devoid of any restraints' and that's what we're about.

"It means that we can approach any business issue with a blank sheet of paper. We're free to do whatever we think will work best."

RPM3 Beechwood was the product of a merger between above-the-line agency RPM3 and direct and digital agency Beechwood, which occurred in December 2007.

The agency's clients include Butlins, HMV, Jameson Whiskey and Samsung.