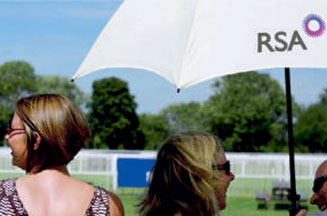 Former AA, Lombard Direct, and Bank of Scotland marketer East will report directly into group director for strategy, marketing & customer, Clare Sheikh.
He is responsible for building capabilities across RSA's marketing teams in over 100 countries worldwide. East has a particular focus for improving the use of shared analytical tools across marketing departments.
RSA is reviewing its global agency roster, with an aim to reduce its 200 agency relationships to a roster of around 10. In the UK, below-the-line agency SFW and contract publisher Wardour Communications have already been appointed. RSA is also due to appoint its first ever global media agency.
Sheikh led the rebrand from Royal & SunAlliance in February last year. The new RSA identity was created by branding agency Interbrand.