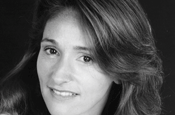 The insurance giant is meeting with the agency today (Thursday) to finalise an agreement. The search was handled by the AAR.
The other pitching agencies, M&C Saatchi, Ogilvy Advertising and JWT, were told earlier in the week that they would not be progressing to a final meeting.
Clare Salmon, the recently appointed group, strategy, marketing and customer director, who called the pitch, said: "We haven't made any decision yet." DDB refused to comment on the result.
According to Nielsen Media Research the company spent £1.4 million on advertising in the UK last year. However, DDB will now be given a substantially increased global budget and will be briefed with overhauling R&SA's international brand in an attempt to raise corporate awareness.
Fallon, which handles R&SA's £20 million More Th>n account, is unaffected by the review.
Salmon joined in May this year from ITV where she was the marketing and commercial strategy director.
Reporting to Andy Haste, the group chief executive of R&SA, she is responsible for the development and implementation of strategy sales and marketing across the UK, international and emerging markets.