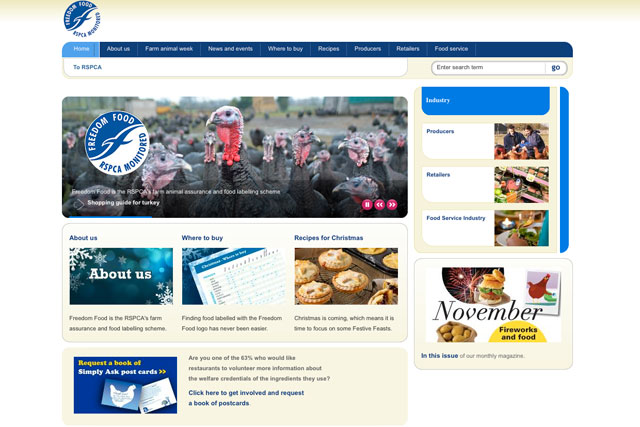 It has contacted shops with a brief to create a drive to promote higher welfare standards for animals reared for food.
The review follows the recent appointment of Total Media to handle media planning and buying for the Freedom Food, the charity's farm assurance and food-labelling scheme,.
As part of its media plan, Total Media booked offline and online display advertising over a four-week period in Take a Break, What's on TV, Pick Me Up, Chat and TV Choice.
The RSPCA's most recent major TV ad campaign highlighted the role it plays in defending animals against abuse and featured three ads by The Campaign Palace.