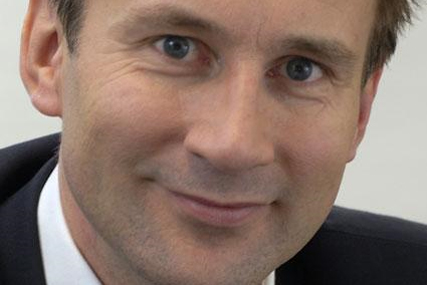 In a speech to the RTS International Conference in London, Hunt will announce plans to remove the final local cross-media rules, "paving the way for local newspaper and commercial radio groups to develop new business models".
The final cross media ownership rules prevents ownership of all three of local newspapers (with 50% or more of the local market); a local radio station; and the regional Channel 3 (ITV) licence.
In addition, broadcasting regulator Ofcom will be asked to look at how the government can ensure enough emphasis is given to the delivery of local content and how broadcasters who "invest in content with a social or cultural benefit" are repaid.
Hunt will also announce an intention to bring forward legislation to clarify which channels are positioned on the first page of the EPG, and its future equivalents.
Nicholas Shott, head of UK investment banking at Lazard, was commissioned to chair a steering group to look into the changes needed to make local broadcasting commercially viable earlier this year.
The final report from Shott is expected in late November, or early December, but his initial views suggest that local TV in sparsely populated areas is unlikely to be commercially viable on Digital Terrestrial TV.
Shott's first findings report that the best way forward for local TV is to create a select number of local TV services on DTT to establish and refine the TV model before it "naturally migrates" to Internet Protocol television (IPTV).
In his letter of initial findings to Hunt Shott said while the panel has "more work to do before [it] can say definitively that local TV either can, or cannot be commercially viable… [it] can at least see the possibility of a commercially viable local TV sector".
Hunt's commitment to local TV has been well documented. In July 2009,
Hunt published a report by former Johnston Press chairman Roger Parry,
as shadow secretary, which proposed the introduction of 81 city TV stations.