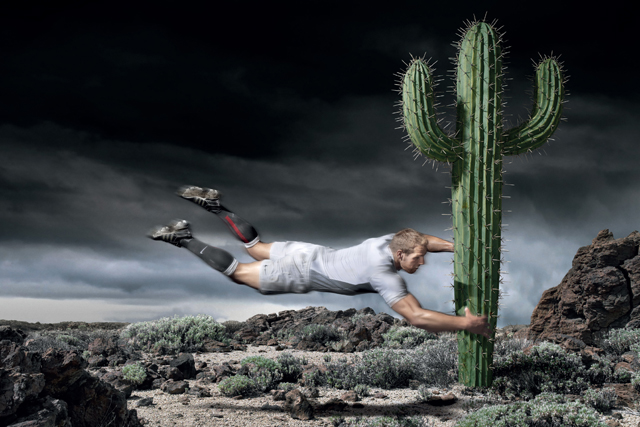 The poster campaign, created by RKCR/Y&R, features each of the England stars in a typically tough challenging Land Rover environment.
"Cactus" features James Haskell tackling a big cactus tree as though it were another player. Youngs stars in "hornets" carrying a hornet's nest like a rugby ball while being pursued by a swarm of angry hornets, and "rocks" presents Croft catching a falling rock as if it were a rugby ball.
The ads have been shot by Nick Georghiou. The creative director is Mark Roalfe, and art direction is by Jerry Hollens.
In November Land Rover announced it would sponsor the next two Rugby World Cups in New Zealand in 2011 and in England in 2015. Land Rover has long been associated with rugby, and sponsored the past three British Lions tours of Australia, New Zealand and South Africa.
Earlier this week Land Rover launched its first global, animated TV campaign to promote its Freelander 2 model. The "claymation" campaign features the Freelander 2 as it drives across a chaotic, ever-changing Plasticine terrain.