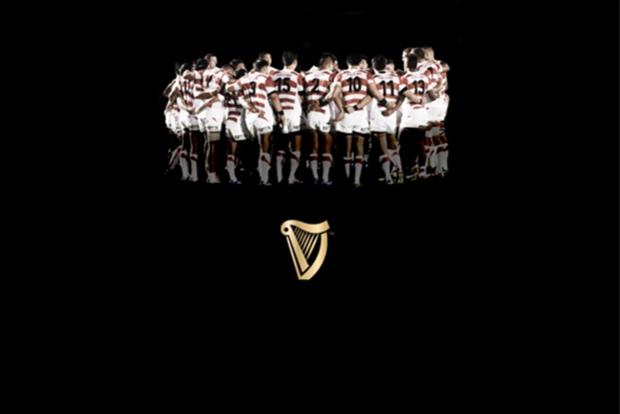 It goes without saying that sports sponsorships deliver basic rights that are difficult to tie into brands' marketing objectives and an additional activation budget nearly always needs to be considered by brands.
For a sporting event that comes around once every four years and with a set of returning top tier partners, one of which has been associated to the tournament for 20 years, you'd be forgiven for assuming that the sponsorship set-up of the Rugby World Cup is a staid affair.
This time round, however, the offer was a bit different. Rugby World Cup Limited (RWCL) ring-fenced specific tournament and match elements to each sponsor for use in brand activations. The coin toss is now exclusively Heineken's.
Only MasterCard will present the official Man of the Match, Land Rover has been hauling the Webb Ellis Cup around the world with the help of DHL, and so on.
In the sponsorship world of the last couple of decades, the signature of a senior executive on a sponsorship contract has signalled a clamouring of creative, sponsorship and PR agencies to lead the race to activate – the building in of extra activities that take advantage of the sponsorship rights.
The conventional wisdom has become well versed: the basic rights you have signed up for are not enough. You need to speak in a different, more engaging way to your customers and potential customers.
The rights you have been sold won't get you this. You therefore need to activate your sponsorship to see any value back. So prepare yourself for a sponsorship activation budget that is at least as big as the one spent on rights.
In a world where sponsorship sellers sold rights on the basics of the bread and butter mentioned above, this approach has worked. It has worked because it assumed that rights holders weren't giving sponsors what they actually needed. But thankfully there are supporting agencies that can fill the gaps.
Over time, however, this situation has generated a new thought. One where a brand can also look to other strategies to meet the same objectives, such as building their own content or sports platforms (Red Bull), or using unofficial association to access the hype around large sporting events (Beats by Dre).
More than ever before, these options have empowered brands in the way they consider sports sponsorships. They have alternatives. Ones they can control better. Ones they can target more specifically to their objectives.
This is the new world for sponsorship rights sellers such as RWCL. Rights holders leaning further into the activation space, and even co-marketing those activations, is the next step. The fact that RWCL's innovative move has taken some of the creative head-scratching away is certainly seen by some as a positive move.
But more than that, by creating these packaged elements in advance, RWCL has been able to ensure, well ahead of time, that its partners will be able to distinguish themselves from each other in their activations.
Additionally, by simplifying activations in specific areas it already approves of, RWCL has been able to direct the conversation and ensure a ramping up of attention and noise preceding the tournament through its partners' additional marketing spends.
In practice, this move has prompted sponsors to look closely at their activation plans, and the necessity of them, well in advance of the tournament. And across a window that is much wider than the tournament itself. This can only be a positive development.
Yet, having the right to activate is one thing, using that right extensively and squeezing every last bit of value out of it is quite another. And if, in fact, the activation can't be seen to drive a specific marketing objective, then it's no surprise when a sponsor chooses not to fully commit to it with big amplification budgets.
Perhaps relying simply on sporadic PR stunts and owned social channels as a noncommittal, low intensity way of activating.
What is crucial here is a full understanding of the role of the full sponsorship package (including activation and amplification wherever it comes from) in meeting a brand's marketing objectives.
In essence, sponsorship wins when brands: consider activation alongside bidding rights, don't pay for rights they don't need and make sure all elements are focused on specific business objectives.
Where those objectives are met well, effective sponsorship will follow.
Ben Cronin is the managing director, UK, Sports, at Starcom Mediavest Group