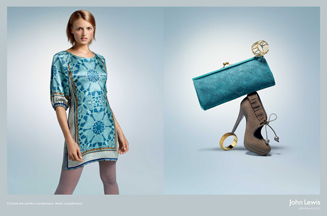 A host of top brands, including Vodafone, John Lewis and Confused.com, have shifted their advertising or media accounts this year as part of a wider frenzy of pitching activity.
Despite the lucrative prize of a big win, agencies frequently bemoan the fact that they are expected to foot the bill for the cost of holding and putting together a pitch that, ultimately, may prove futile. However, the pitching process also involves a significant, and often overlooked, investment of time and money on the part of the advertiser.
'The process is hugely time-consuming,' says Kerry Glazer, chief executive of intermediary company AAR. 'One analysis has suggested that the cost in terms of man hours alone comes to about £50,000, but I believe this is a conservative estimate.'
Meetings steal the biggest share of marketers' time. Organising pitches through an intermediary, which about 45% of marketing bosses choose to do, according to the AAR, makes the process a lot easier, but it still takes time. Initial talks are held to formulate the introductory brief, followed by discussions to screen agencies and arrive at a shortlist, usually comprising about eight names.
Christopher Watney, head of marketing at Green Flag breakdown cover, which is running a pitch for its creative business, estimates that getting to this stage takes about 30 man-hours, spread across his team. Chemistry meetings then follow, with the shortlisted agencies accounting for at least two days of a marketer's time.
Once three or four agencies are chosen to pitch, they must be briefed.
'It is vital to spend a good week with the team, putting together a detailed document, and then to take at least a morning or afternoon to brief each agency,' says Alison Jones, marketing director at Debenhams, which handed its £15m creative account to JWT earlier this year.
This is followed by question-and-answer sessions, store or office visits and workshops - taking about half a day each per agency - in addition to ongoing communications leading to the pitches themselves.
Further internal meetings are also crucial to the preparation process, and marketers must sit down with procurement and legal teams to ensure costs are agreed and contracts are watertight.
While the overheads in terms of time spent in meetings and on preparation are high, there are also operational costs to consider.
According to Alan Thompson, managing partner at The Haystack Group, pitch processes that include hiring an intermediary can run up costs of tens of thousands of pounds, depending on their size and complexity.
Some marketers also pay pitching agencies a nominal 'third-party cost fee'. 'It is about the client recognising what they are asking the agency to do,' says the AAR's Glazer.
There is also an emotional cost for marketers, as they are thrust into the spotlight both internally and externally. 'The pitch process has enormous significance for marketers,' says David Kean, co-founder, The Caffeine Partnership, a consultancy specialising in business growth. 'In a 25-year career, they might run two big pitches, whereas agency people run hundreds.'
Nonetheless, when the investment on a financial, time and personal basis is considered, marketers are unanimous that the effort is worth it to secure the right agency. They also concur that it is crucial not to rush the process, regardless of costs.
'The brief must be clear and concise, and you must know exactly what you are taking to market,' says Claire Sheikh, group strategy, marketing and customer director at RSA. 'For a global media account, this may take months.'
Ensuring the chemistry is right is also key. 'It is vital to spend as much time with the agencies as is practically possible,' says Thompson.
The pitch process has its sceptics. However, it also provides a genuine way for marketers to focus on precisely what they want to achieve, and ensure they choose the best agency for the job - although perhaps not the one they initially expected.