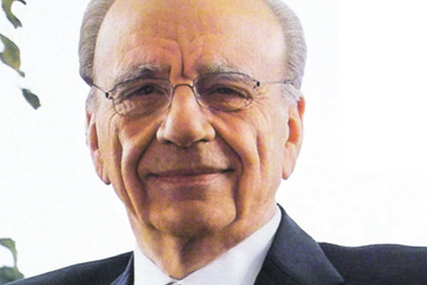 In a keynote speech at the first Abu Dhabi Media Summit, Murdoch spoke of his belief that protectionist economies were "destructive" and inhibit the flowering of local creative industries.
Murdoch said: "Everywhere I have been, one thing is clear – the local companies that are in the best position to challenge are those whose home markets are open to foreign competition."
Murdoch's impassioned plea for a lighter-touch regulation comes as the media baron looks to ramp up News Corporation's presence in the region, making Abu Dhabi the regional hub of its global online advertising network business.
News Corporation, whose assets include the Wall Street Journal and Fox, has also moved some of its satellite TV channels to the region from Hong Kong.
Murdoch is hoping that the flourishing wealth of the Gulf region twinned with its youthful population will prove lucrative and ramp up profits.
In his speech, he urged Abu Dhabi – and the Middle East – to offer incentives to Western media to boost economies in the region, saying "with the right economic incentives, you will find creative Arab enterprises rising higher and faster than your most modern buildings".
Murdoch pointed to the example of Japan as the template for other economies not to follow.
He said: "Japan is a good example of a modern nation with a protected – and limited – creative sector. As a result, Japanese citizens pay higher prices for more limited fare.
"The Japanese economy has fewer jobs for its workers. And Japanese culture is denied the global voice that a nation which boasts the world's second largest economy ought to have."
Murdoch also issued a call for press freedom in Abu Dhabi, a state which, like Dubai, makes up part of the United Arab Emirates – a country heavily criticised for its censorship.
While the thrust of the speech called for a relaxing of government red-tape, Murdoch, the owner of MySpace, made criticisms of the digital technology.
Murdoch said: "These days our homes and offices are cluttered with the latest technology devices. It is easy to be dazzled by this new technology.
"But the bright and shiny wonders that technology gives us can be like the desert sun – they can blind us to what is real and valuable."
Murdoch pointed to the example of the Kindle or an e-reader questioning their worth "without books or newspapers or magazines to read them on".
News Corporation, whose assets include The Times and the Sun national newspapers, has been vociferous in its criticism of Google for including its content on Google News pages.
Murdoch made no reference to Google in the speech but instead reserved his criticism for electronic devices, like mobile phones, which he described as "merely expensive playthings" without creative content.