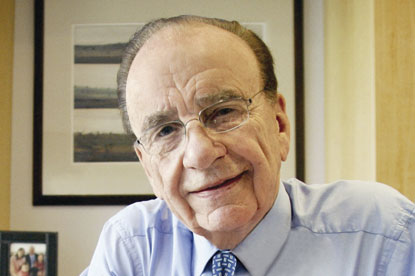 Murdoch, who made his remarks last night, would be the first head of a non-financial newspaper group to charge consumers for online content. He said News Corp would test the pay model on one of its stronger titles, and that the changes could be implemented by the end of the year.
He added that the online pay model could offset the fall in print revenues within two years.
News Corp reported a 47 per cent drop in operating profit to $755 million (£498 million) for the first three months of 2009. Advertising revenues for the newspaper group fell significantly: numbers were 21 per cent down in the UK, 33 per cent down at the Wall Street Journal and there was a 16 per cent fall in Australia.