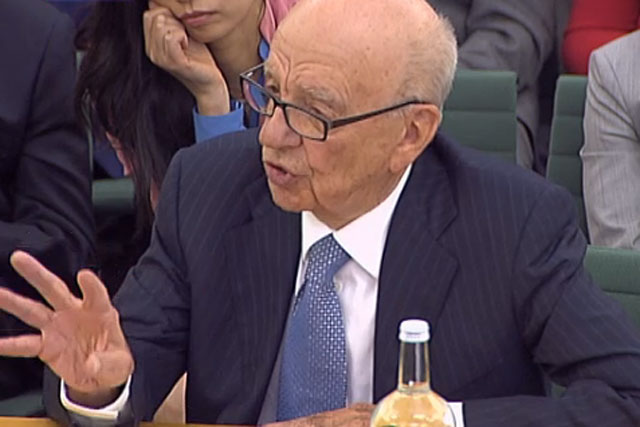 Murdoch, the chief executive and chairman of News Corporation, is following only five other Twitter users, including the micro-blogging co-founder jack Dorsey, Google co-founder Larry Page, and Lord Sugar.
Murdoch's account has been verified and News Corporation has confirmed that it is Murdoch himself tweeting, rather than a managed account.
Dorsey tweeted it was indeed Murdoch tweeting "with his own voice, in his own way."
Murdoch has used his verified account to praise Republican presidential hopeful Rick Santorum, as well as giving opinions on President Obama's policies and the recently published Steve Jobs biography.
He also heaps praise on the News Corporation-owned Fox team, for its new film 'The Descendants' and an editorial from Ron Paul in Murdoch's paper, The Wall Street Journal.
An account in the name of Wendi Deng, Murdoch's wife, has also been set up. But News Corporation said the Deng account is fake.
Murdoch's decision to join Twitter has been given a mixed reception.
Former deputy prime minister John Prescott tweeted: "Welcome to Twitter...@rupertmurdoch. I've left you a Happy New Year message on my voicemail!"
Murdoch's new year Twitter hobby comes after a tumultuous 2011, which saw him face questions at a parliamentary select committee following the hacking scandal at the now defunct-News of the World newspaper.
He tweeted that his resolutions this year are to "maintain humility and always curiosity" and "of course" diet.
Follow Sarah Shearman on Twitter @Shearmans