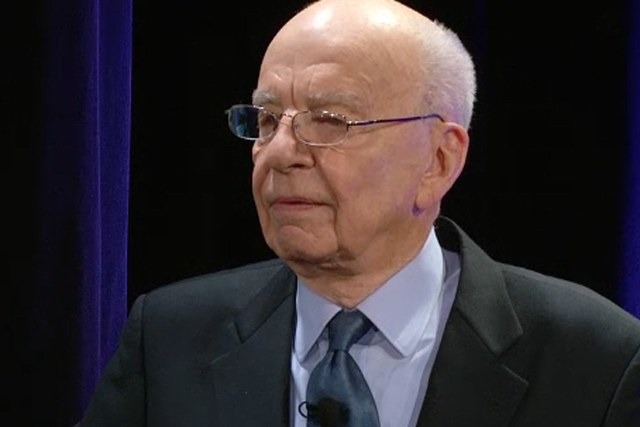 Murdoch, speaking at the group's annual meeting held in Los Angeles, defiantly told dissatisfied investors that if they were not happy with his running of the company then they could go elsewhere.
Murdoch's reappointment as chairman is not a surprise, as the voting structure gives him control of 40% of the voting shares in the company. Murdoch also won out against a bid to end the dual-class share structure which allows him control of the significant chunk of shares.
Dissident investors included the UK's Local Authority Pension Fund Forum and the California Public Employee's Retirement System.
Murdoch referenced the UK's phone hacking scandal that has tarred the image of News International, acknowledging that the group had experienced "mishaps".
"We have acknowledged the serious wrongdoing that occurred at some of our publications in the United Kingdom," he said. "As a result, we have had to work hard to make amends."
He pointed out that News Corp's stock price had risen 45% since last year's meeting, highlighting that the scandal was isolated to the UK.
Following a tweet from Murdoch last week that told dissident shareholders to "take profits and sell", he repeated his assertion at yesterday's meeting, saying: "When you buy the stock, you know what the company is. If you don't like it, don't buy the stock."
The company said that it had adjusted its total segment operating income upwards 13% to $5.6bn for the 2012 fiscal year.
He also reiterated plans to split News Corp into two public companies, adding that more detail would be forthcoming by the end of the calendar year.
The group is planning to split its publishing business, which runs titles including The Times, The Sun and The Wall Street Journal, off from its entertainment side, which runs TV network Fox and film company 20th Century Fox.
He said: "As we head into this future, the company you know will be replaced by two dynamic new ones with separate names and different missions. But they will be driven by the same ethos of creativity, competition and entrepreneurship that has always been at the heart of our efforts."
Shareholders also saved embarrassment for James and Lachlan Murdoch, both of whom were re-elected to the board – with James receiving a 17% against vote and Lachlan a 21% against vote.