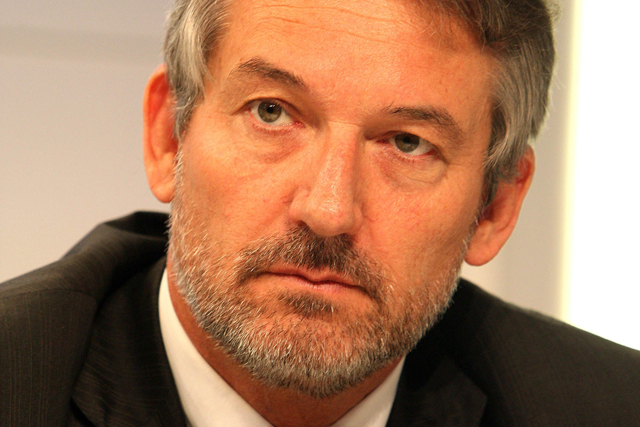 Sources close to News Corporation confirmed the publishing arm, which includes British newspapers The Sun and The Times, and book publisher Harper Collins, is to be separated from the entertainment businesses, such as its cable TV network and film studios.
A spokeswoman for News Corporation declined to comment on whether the decision had been made and said it would be best for any announcement to come from [News Corporation's headquarters in] New York.
In an internal email announcing the price rise of The Sun and The Sunday Times this morning, Tom Mockridge, chief executive of British newspaper arm News International, said there would be a further update on "structural changes" today.
Mockridge said: "I look forward to giving you a further update later today on structural changes to the company that should be very positive for us."
News Corp confirmed it was considering splitting its more profitable entertainment business from its publishing arm on Tuesday and it is believed that this was agreed at a meeting of the News Corp board yesterday.
Some News Corporation shareholders are said to have wanted the company to divest its newspaper assets for some time and their pressure has become stronger since the hacking scandal engulfed News Corp's News of the World last July.
In May, Chase Carey, News Corp's chief operating officer, acknowledged on an investor call that some investors wanted a spin-off of its newspaper assets.
News Corporation could have arguably been successful in its bid to buy the 60.9% of BSkyB it does not already own if the hacking scandal had not prompted such strong political and public opposition.
Alex DeGroote, media analyst at Panmure Gordon, said the decision to split the businesses "might make sense", because it would distance News Corp's more profitable entertainment business from the impact of the hacking scandal.
DeGroote said: "News Corp has arguably suffered from a conglomerate discount in stock market terms. It has a high-growth, high-margin entertainment business, and a much smaller and much lower-growth publishing business.
"It might make sense to split them – they have little in common. In addition, such a move would further distance News Corp (Entertainment) from the problem UK print assets.
"In time, this could also increase the prospect of BSkyB being approached again."
Follow Maisie McCabe on Twitter @MaisieMcCabe