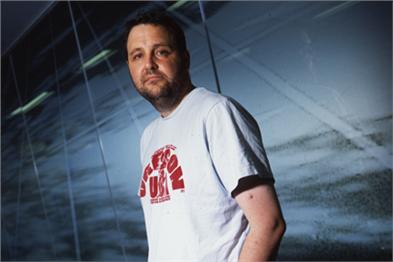 It wasn't some sort of dull hallucination - I was at Maker Faire in Brighton, a gathering of makers, crafters, tinkerers and hackers. It's an event dedicated to the idea that technology isn't just to be consumed, it's to be taken apart, examined, rebuilt, repaired, improved and generally messed around with.
This kind of tinkering has obviously been going on since the invention of the lever but it's gained some momentum in the electronic technology realm recently because of things such as Make: magazine, the aforementioned Maker Faire and the flourishing Hackspace scenes around the world. (Hackspaces are places you might think of as gyms for hardware hacking. There's kit, expertise and like-minded people ready to help you with your latest tinkering scheme.)
So why should you care about this? Because the next phase of technological development is going to be at the intersection of digital and analogue, of virtual and physical. The web seam isn't exhausted but it has been staked out and tapped, and its exploitation from now on is going to be wholly predictable. The types of maverick, eccentric visionaries that kicked off the web and social media are casting about for new places to play and are increasingly interested in injecting the web into the real world rather than into screens and devices.
The interesting ideas won't come from the grinding advance of corporate R&D, they'll come bubbling up from the hackers and the tinkerers, emerging from real people's needs and imagination. We need to care because I suspect it will create a whole new set of relationships and attitudes to the products and objects we sell to people. What is this thing made of? Can I repair it? Can I use it for something else? Is it easily opened and tinkered with or is it a sealed unit and looking inside voids the guarantee?
Even if that doesn't happen, you can already see a bunch of agency and design businesses starting to develop expertise in this physical hardware creation - understanding short-run prototyping and manufacturing, physical logistics and real-world quality assurance, starting to intuit the affordances of actual knobs and buttons. Of course, the risk for some agencies may be that they slip back again in their technological capabilities. If you only understand the web and mobile, will you soon look as old-fashioned as those businesses that only understand TV? The way out of this trap is obvious and, fortunately, rather fun: embrace the Maker culture and start messing around with solder and Arduinos. And I'll see you in Brighton next year.
russell@russelldavies.com