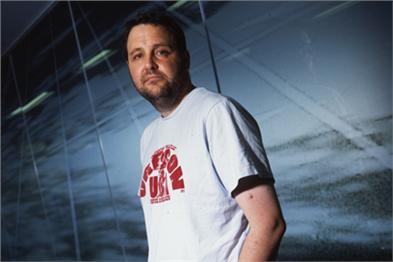 It doesn't happen much these days - blogging has slipped out of fashion - but when you do find a new one, it's often because someone really has stuff to say.
The joy of blogging is still in the size and type of thoughts it allows. They can be more tentative and speculative than you might expect in regular media and with fresher, more casual language, but there's more room for development and argument than on Twitter.
So I was perhaps unreasonably excited when I stumbled across a fantastic post by Mark Sorrell, who is the head of games at Screenpop (an innovation centre at FremantleMedia). It was on his blog - Beware Of The Sorrell. The post was called "TV Is The Second Screen" and it was full of slightly sweary genius.
It started with this: "There are a lot of surveys and statistics and soundbites out there saying things like 'The majority of viewers now watch TV with a second screen in front of them'. This is a rather presumptuous way of interpreting the data. I don't doubt that the basic numbers are entirely correct and I don't doubt that the trend is pointing to more of these behaviours, not less. But the entire statement is back to front.
"The majority of home internet users have the TV on in the background. That's a more accurate way of looking at things. This is an entirely logical conclusion. After all, if the TV was engrossing enough to retain people's attention, they wouldn't be looking at the internet in the first place. The internet is usurping the TV as the primary source of entertainment in the home."
It then went on to develop that argument in more detail, with more force. Whether he's right or not will be long debated in conference halls and letters pages. I suspect he is. But it's the freshness of the point of view I like - challenging what everyone has always assumed "second screen" to mean.
And then, a few days later, he followed it up with "TV Programmes Will Become Software". More genius, pointing out what happens when TV content stops being just a digital file and becomes an application you download. A bundle of software that can do stuff as well as just showing you moving pictures.
Sorrell writes: "Once your programme is software, it matters far, far less if it gets pirated, because it's not content so much as a shop. So I download your show for nothing, but I spend a few quid here or there. The ads are still there, because the ads are sourced for me personally by the software."
Really throught-provoking stuff. I hope he keeps going.
russell@russelldavies.com