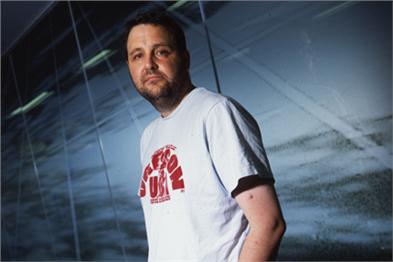 I realise now that I never gave any source for that interview. I didn't claim it was an interview I'd done or anything, but I didn't point you to the original.
For the record, it was a splendid website called the99percent.com. I should have put that in the piece. But, to be honest, I know that almost no-one follows a link from print (which is what I think about when I'm writing) and I imagined that if you really wanted to find that article, you'd Google some text from it and find it almost instantly.
And, to be even more honest, it didn't even occur to me that I'd left it out until all that fuss blew up last week about the journalist Johann Hari and his interviews in The Independent.
I suddenly felt guilty. In case you missed the story, Hari was discovered to have "tidied up" interviewees' quotes, using previous interviews or their own writings to make their answers to his questions more coherent or better phrased. He didn't invent meaning, but he didn't report verbatim words.
It didn't seem like a massive offence to me (does anyone ever get their words quoted exactly?) but it caused a lot of coughing and spluttering in the blogosphere. There's a corner of the blogging world that loves to catch the mainstream press doing something less than perfectly ethical.
These are issues getting a lot of attention right now: Google has made it easier than ever to detect plagiarism, but, at the same time, many of the old walls around the journalistic profession have collapsed - meaning there are lots of people employed to write who've never been taught "the rules". Myself included.
Of course, it's not just journalism where the rules about "sources" are getting squirrelly. Advertising has never found "inspiration" so easy to come by, and the original inspirers have never found it easier to discover where their idea has ended up - and, if they feel like it, to make a huge stink about the theft.
This means agencies need to understand that being legally right isn't enough any more. We've spent so much of our existence in a simple business - taking ideas from the edges of culture and sticking them in mainstream at the service of our clients.
We always hid behind the fact that you can't legally protect an idea and that we had louder voices than the people who were "inspiring us". But those legal niceties aren't enough any more, not if we want to be trusted by the creative communities that surround us - we have to be moral and fair too. And you can quote me on that.
russell@russelldavies.com