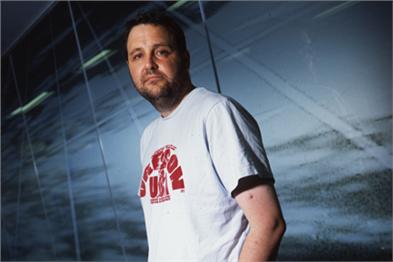 Very odd. You're under the microscope; when you tell strangers what you do, you must get a variety of questions and issues dumped on you and people must think you're a millionaire. But most difficult and (hopefully) most fascinating of all: you're constantly dealing with all sorts of new problems.
Just last week, for instance, a splendid website called deathreferencedesk.org worked out that something like 19,000 Facebook users must die every day. That compares with about 1,500 dying every day across England, Scotland and Wales.
Facebook has, obviously, already spotted this and there is a special process for dealing with it - it has written a blog post about it called "Memories of Friends Departed Endure on Facebook" and there is a special page called "Report A Deceased Person's Profile". All well and good. But with 19,000 or so users dying every day, that's soon not going to be enough. There will have to be a whole department to deal with false reports, reinstating the undead. And imagine when future historians or biographers want to research people and there's no "next of kin" left to authorise it - what happens then? How long do the memorial pages last? Fascinating, difficult problems.
Possibly more fascinating, probably more difficult, is the more immediate problem of how all those Facebook people get themselves paid. How does Facebook make its money? There are a ton of people there who may or may not be millionaires, depending on the current stock price, but the world at large is starting to question whether Facebook's business can justify their riches.
This debate is perhaps best expressed in a tremendous article by Michael Wolff in Technology Review. He points out the tiny amount of money Facebook earns per user, how rapidly that amount is declining and how businesses such as General Motors are realising Facebook isn't a very effective "advertising" platform. Sure, there are lots of users there and it may well be worth interacting with them, giving them things to look at, click and like, but whether it's worth actually paying Facebook for anything extra is starting to prove debatable.
Wolff's further point is that Facebook doesn't have a "native" advertising idea. Targeting something people are searching for - as Google does - makes sense. That's an understandable addition to a marketing plan. But that's not how people use Facebook. The Facebook millionaires have yet to find an effective alignment between the behaviour of their users and the interests of their advertisers. Not in a big, common-sense way, anyway. Still, it must be a fascinating problem to think about - not least because of their scale. They've got 19,000 users dying every day - just think how many are being born.
russell@russelldavies.com