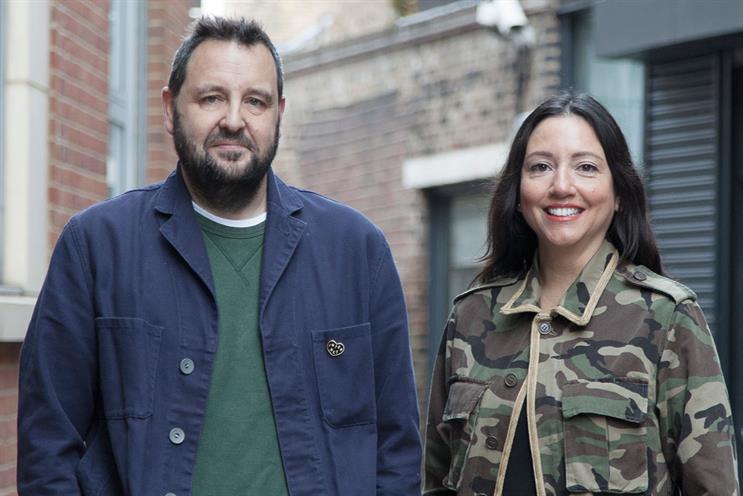 Davies will be part of BETC's management team from January next year, working alongside executive creative director Rosie Bardales and a yet-to-be-appointed managing director.
Bardales told Campaign that the Havas-owned agency would have a new three-strong leadership structure and is not currently looking to replace Andrew Stirk as chief executive. Stirk left in June to join Facebook as global head of planning, based in the US. Before becoming chief executive in 2014, Stirk was BETC's executive head of planning and continued to lead the department as chief executive.
Bardales said: "We will be equal partners and there will be no seniority between us."
Davies joined the Government Digital Service as creative director in 2012 and became director of strategy in 2013, before leaving last year.
He previously held international planning roles at Ogilvy & Mather and Nike, and was strategic planning director at Wieden & Kennedy and head of planning at R/GA London. Most recently, Davies was interim chief executive of digital charity Doteveryone.
The appointment comes after two difficult years for the agency, which has 35 members of staff. That number is up from a low of 30 but still less than its height of 40 in April last year.
The agency downsized following the loss of Bacardi and some work for Diet Coke, which the agency admitted "could have killed" it in the latest Campaign School Report. This year, BETC's number of clients have fallen from 11 to ten, but the agency snared Coty-owned Rimmel's global advertising account in August after a competitive pitch.
In 2014, the agency was shocked by the sudden departure of chief executive Matthew Chartlon and executive creative director Neil Dawson.
Bardales explained that the London office will be working closer with its Paris counterpart to develop BETC's "global presence".
The BETC network last year grew to almost 1,000 people, with organic revenue up 8% year on year. Last month, BETC launched its new headquarters in a 20,000-square-metre former flour and grain warehouse on the outskirts of Paris.