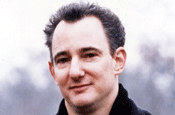 Marsh will leave the agency without a job to go to on 31 July.

Alex Wright, the deputy managing director, will take over his duties until a permanent replacement is found.

Andy Hobsbawm, the European chairman at Agency.com, said: "Russell has been fantastic to work with and is one of the most passionate and knowledgeable people in the digital industry.

"He has made a great contribution to Agency.com and we wish him enormous amounts of luck with his next adventure - I hope that we get to work together a third time around in the future."

Marsh is the latest in a long line of senior departures from Agency.com in the past year.

Last month, Nick Corsten, its sales and marketing director left to join Sense Worldwide as the managing director.

In September, Paul Banham, the European executive creative director and James Clifton, the European planning director, left without jobs to go to.

This followed the departure of David Eastman in June 2007 to become the chief executive of Omnicom's Zulu.