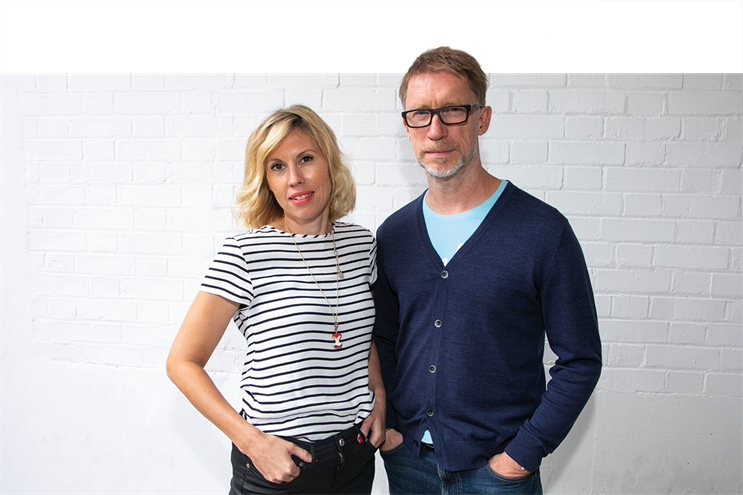 Winner: Lovisa Silburn and Hugh Todd, creative directors, MullenLowe London (above) for NHS England "We are the NHS"

Ramsey: I chose this ad because...
I've always admired Maxine Peake as an actor and I instantly recognised her voice on this simple and engaging ad for the NHS. I know she took some heat for being paid for this, but let's not forget the NHS isn't a charity. Does the Health Minister get paid?
It's quite unusual for radio to be used in such a calm, emotional way. No fast talking or shouting. No offers, no information overload, no over-explanation and no list of benefits.
Maxine gently talks to us as if she were sitting just a few feet away. Just about staying on the right side of schmaltz, she stimulates a feeling of pride in the great things the NHS does and then, ever so gently, lets us know that they're recruiting. No fuss, no drama. No mention of the fact that the whole campaign is necessary because of the staff shortages brought about by Brexit.
How would you encourage creatives to 'See radio differently'?
The right voice speaks volumes
Characterful, unusual and engaging voices can really bring a radio script to life. Film has watchable characters. Radio needs listenable characters.
Slowly does it
Speed is key, or lack of it. Don't rush, just to get all the words in. Far better to cut the words. Give things room so they properly land.
Entertain, educate, excite
Don't be too pushy with your message. Sound can draw people in as much as film. Engage first then communicate. Talk to people about brands. Don't talk about brands to people.
Winning ad: NHS England "We are the NHS"
We are here every day and every night of every year. From the first breath to the last. We are experts in the human body. And human emotion too. We answer 11 million emergency calls a year, but we never panic. We take a pulse, agree a plan, make a cuppa. We don't do it for the thank yous… we do it for all of us… It's not your normal job, we're mending lives, looking for veins, keeping the music playing. We are Michelle, James, Carrie, Yvonne, Adan, and Frankie. And at 3.49 this morning, we were Maisie too – 7lbs 2 ounces – all doing well.
We are the NHS. We are recruiting now. Search 'nursing careers'.
Credits

Client NHS England
Creative agency MullenLowe London
Creative directors Lovisa Silburn, Hugh Todd
Executive creative director Mark Elwood
Chief creative officer Jose Miguel Sokolof
Producer Vanessa Hunt
Post production 750 MPH
Sound designer Ben Gulvin
Voice Maxine Peake
Could you do better? Enter your work at aerials.co.uk
The Aerials are awarded monthly by Radiocentre to the creative team behind the best work entered at aerials.co.uk and chosen by an invited creative-director judge.