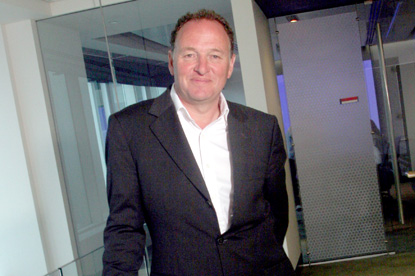 Alan Rutherford has left his post as the chief executive of Digitas Global after just over two years.
Rutherford was based in London and reported to the Digitas chairman, David Kenny. He is understood to have spoken to management at the Publicis Groupe-owned network about his departure on Tuesday. An official statement from the company claims it was his decision to leave.
Digitas was bought by Publicis in 2006 as part of the holding company's plan to expand its digital footprint.
Since Rutherford joined in April 2007, Digitas has been concentrating on growing its business outside of the US, where it had previously focused its operations. However, insiders suggest that while Digitas continues to perform well in the US, it has failed to build equally strong offerings in its other network offices.
Last year, Rutherford appointed the former worldwide managing director of Saatchi & Saatchi, Howard Geisler, as the senior vice-president of global relationships and later as the UK president. Geisler left two weeks ago (Campaign, 19 June), at the same time as the agency lost the UK portion of its global General Motors account.
Rutherford joined Digitas from Unilever, where he was the vice-president of global media. Before starting at Unilever in 1998, he worked at Ogilvy & Mather in a number of roles, including media director and head of TV buying.
Rutherford did not return calls.