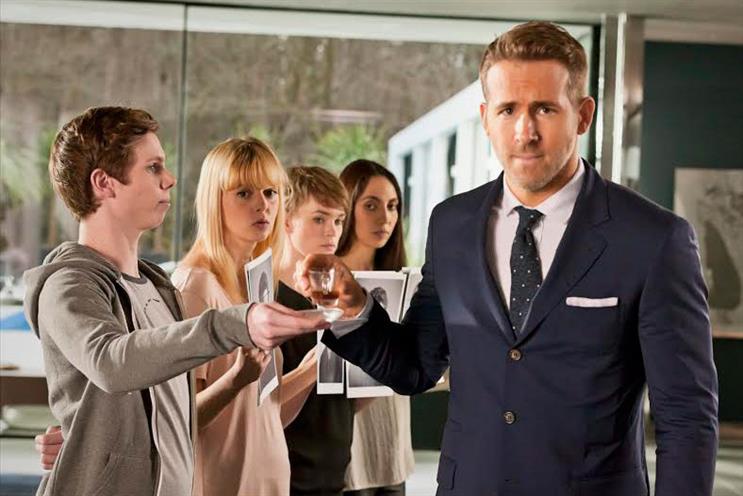 The star of Deadpool will follow in the footsteps of Ewan McGregor and Rebel Wilson in the series of ads featuring movie actors parodying the process of filming a TV ad.
In "fast just got faster", created by Abbott Mead Vickers BBDO, Reynolds dramatically stunt-rolls out of a car before walking through a glass door because he is too busy to open it.
The actor will then explain how life moves pretty fast for him and that BT's broadband service moves as fast as he does. He is then slapped by a woman, who apparently "is not part of the script".
AMV BBDO's Richard Peretti and Gary Lathwell art directed and wrote the ad, which was directed by Nicholas Jasenovec through Caviar.
The TV campaign will be supported by digital and social media, with Maxus handling the media planning and buying for BT.
Dan Ramsay, the consumer marketing director at BT, said: "We hope viewers enjoy watching Ryan showing just how fast BT Infinity is in our latest 'behind the scenes' ad.
"We wanted to showcase how our new BT Infinity product is now the fastest standard fibre service. We understand that speed really matters to our customers and wanted to reflect this in an amusing and entertaining way."