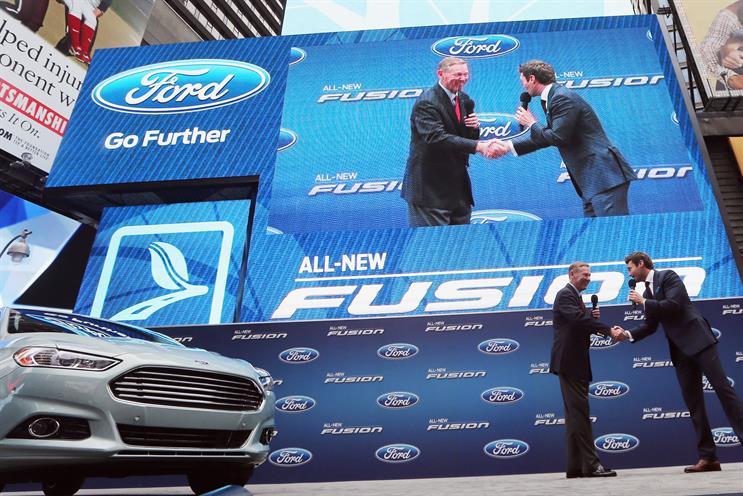 Ford has renewed its 15-year-old endorsement partnership with Ryan Seacrest for another year, the automaker announced at the North American International Auto Show in Detroit today.
Though the "American Idol" host has reached out to various consumers for the automaker over the past decade and a half, he will focus in the coming year primarily on younger tech- and mobile-savvy audiences, Ford announced. As it made clear at CES last week, Ford is now investing heavily in cars that connect to mobile devices, such as with Ford's SYNC 3 voice-controlled technology.
Taking part in Ford's press conference at the auto show, Seacrest said that what he loved about Ford was "its commitment to change and innovation." He then participated in a Ford-run panel discussion with college students, during which he opened up about his childhood ambitions to become a radio host. He told the crowd that professional "relationships are paramount, relationships are important. People will go to those they like and trust, and develop that relationship."
Seacrest first got involved with Ford 15 years ago when the auto brand because the biggest sponsor for FOX's "American Idol," which he will host into the final season this spring.
"We talked about embracing change and the evolution" of Ford's brand, Seacrest said to CEO and President Mark Fields and Executive Chairman Bill Ford at NAIAS. "Just as a fan of the brand, I'm excited about that."