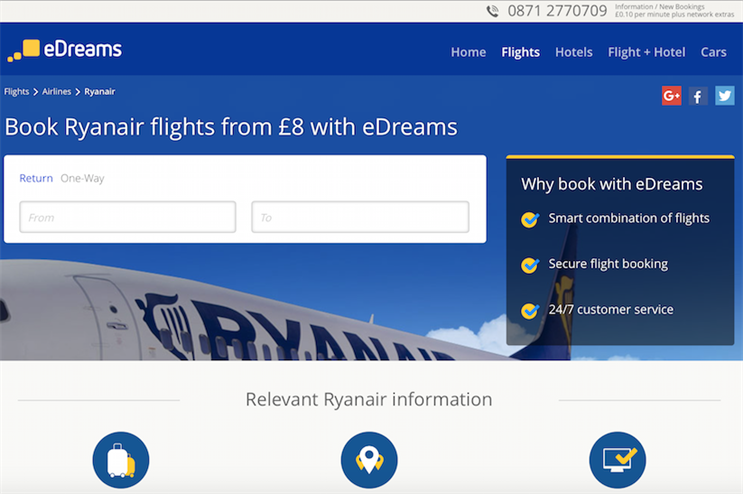 Ryanair has issued the public appeal to Google on the same day the ASA published its ruling, which found that eDreams ads and landing pages had misleadingly implied that consumers were visiting the official pages of both Ryanair and easyJet.

Ryanair's public call appealed to Google "to ban this deceptive eDreams advertising until such time that eDreams stops misleading consumers by passing itself off as Ryanair". The airline first asked Google to tackle the eDreams ads in October last year.

Today the following eDreams ad can be seen when a user searches for Ryanair on Google:




However, this is different to the wording of the ad that the ASA ruled on, which was: "Ryanair Cheap Flights - Book Now Ryanair Flight From £19. www.ryanair.edreams.co.uk. Cheap Flight to Europe with Ryanair"
EasyJet's group commercial director of customer, product and marketing Peter Duffy also welcomed the ASA ruling on eDreams.

"We have long argued that some online travel agents are misleading thousands of customers every year by adding additional fees and charges that passengers booking directly wouldn't have to pay," Duffy said.

Google has not yet responded to requests for comment.

eDreams, which argued to the ASA that the ads did not claim to be for the official sites for easyJet or Ryanair, could not be reached for comment.