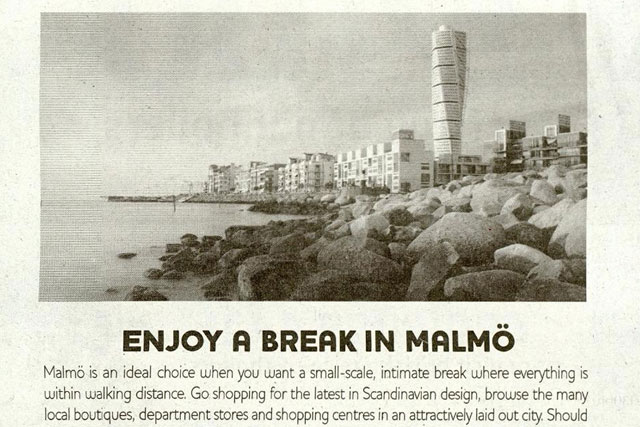 Ryanair's press ad, believed to be created in-house, ran in February this year.
The text in the ad stated, "MALMÖ with Ryanair from £14.99 one way."
Additional information stated the dates and days of the week that the promotion was valid, alongside the text, "Fares exclude optional fees/charges".
One complainant said the ad was misleading because they understood the £14.99 fare was only available to consumers that had already paid for a Ryanair Cash Passport or payment card.
Ryanair introduced its branded pre-paid MasterCard "cash passport" to UK consumers in October last year.
The airline claims the card allows consumers to avoid paying fees of up to £10 for using a credit or debit card when booking flights with the airline, but it carries a £6 purchase fee and a £2.50 inactivity-fee if not used for six months.
Ryanair emphasised that the £6 fee is redeemable against the cost of the first flight purchased with the Cash Passport, which the Advertising Standards Authority (ASA) acknowledged.
However, the body also noted that consumers not already in possession of the card need to apply for it and await delivery before being able to purchase tickets at the advertised price of £14.99.
The ASA said: "In order to use the Cash Passport, consumers were required to load the card with a minimum of £150 and that additional charges applied to its use.
"We considered such details to be material information which the consumer needed in order to make an informed decision about the advertised price."
The ASA said consumers were not able to purchase tickets at the advertised price without already possessing a Cash Passport and banned the ad.
Follow @loullamae_es