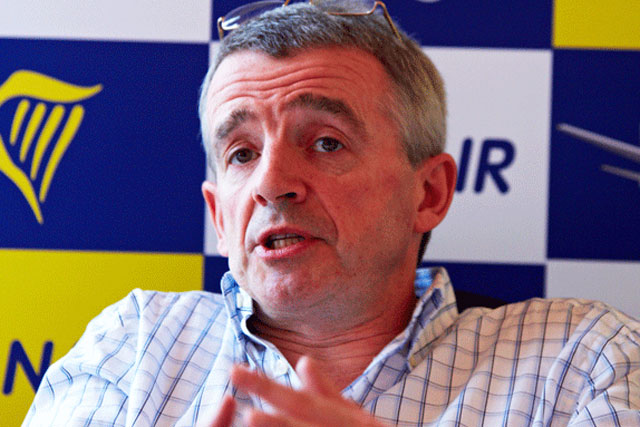 The app, currently available for the iPhone and iPad, allows consumers to search for flights and book and manage flights.
Customers can also use the service to add priority boarding and check-in bag services to their bookings, access timetables and the latest news on seat sales, view promotions and new routes and book car rentals with Hertz.
The app offers the same services that are available to use for free online and provides the same services as easyJet's booking app, which is free to download.
The British Airways app is also free to download and allows consumers to check latest flights, check in, book flights and manage bookings, check past bookings and download boarding passes among other functions.
Michael O'Leary, Ryanair's chief executive, said: "Ryanair is pleased to launch our latest passenger initiative, the iPhone and iPad app, which will allow passengers to book Europe's lowest fares, manage their booking, and keep up-to-date with Ryanair news, directly from their iPhone or iPad.
"Passengers can now book Ryanair flights anywhere they take their phone, day or night, ensuring that they never miss out on our lowest fares.
"Our new app is available today from the iTunes store for just €3."
Ryanair reported a 29% fall in profits to €99m (£77.39m) in its financial first quarter this year, despite a six-fold uplift in marketing spend for the period.
Read more on The Wall: Ryanair passenger wins support of 357,000 Facebook users after €300 charges