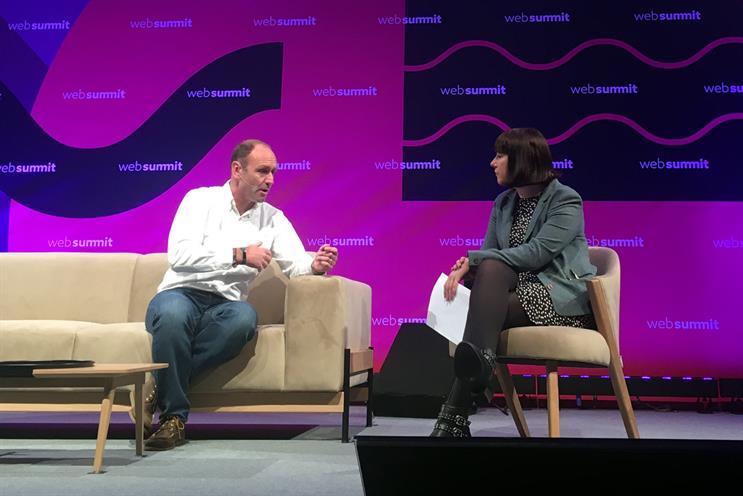 Speaking at Web Summit, Jacobs told interviewer Lara O'Reilly, a reporter at the The Wall Street Journal, that while Ryanair really did not want to cancel the flights, it had to, but as 98% of the people affected had their flights rescheduled or refunded it wasn't that big of a deal.
O'Reilly pushed back and said it was a "big deal" for those affected.
Jacobs, who arrived late to his session at Web Summit due to a flight delay, admited to error on Ryanair's part that led to the flight cancellations, but insisted that the media seized on the story and made it sound far worse than it actually was.
"There were stories running that pilots don't want to work with us. That couldn't be further from the truth. We've become one of the most desirable places for pilots to work in Europe," Jacobs insisted.
His key takeaway from the experience is "don't get too upset about it" because "the media will write what it wants to write".
"Your audience is your customer and not the media. The media have a love-hate relationship with Ryanair... don't focus on them. Focus on the key audience, the customer," Jacobs advised.
Yet, Ryanair has actively courted the media in the past with sensational announcements and cheeky campaigns, O'Reilly pointed out.
"We're an outspoken brand and we're not afraid to say it like it is and to say sorry. We're quite newsworthy. but we're constantly innovating. So, while there is still a bit of the cheeky chappy Power Paddy in our story, most of the news now is about Ryanair expanding and growing and our status as a digital innovator," Jacobs said.
Expansion into the 'Amazon of travel'
A company Jacobs has said in the past that he admires and wants Ryanair to emulate is Amazon. "We want to be the Amazon of travel," he said referring to the launch of Ryanair Tickets, and a new website and app for Ryanair Rooms.
The two offerings, which launched today, extend Ryanair's services in accommodation and experiences.
Ryanair Rooms now offers a wider choice of hotel, hostel, B&B, holiday villa and homestay options at what, it claims, is the lowest prices.
The brand has also partnered with Coars to launch Tickets which allows customers to book tickets for London's West End shows from the Ryanair.com website. It plans to add more events and attractions in the coming months.
The initiatives, Jacobs said, are launched under Ryanair's "Always getting better" programme.