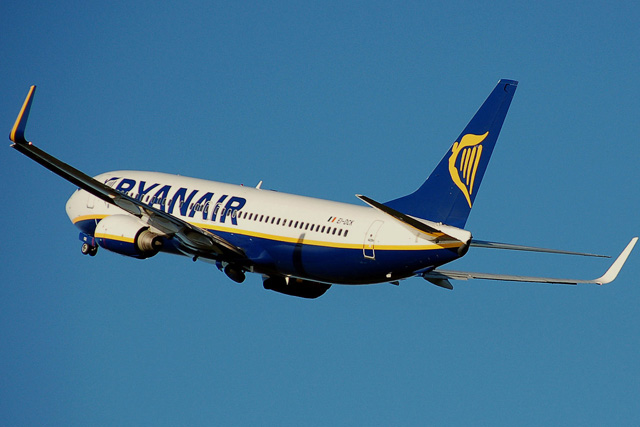 Ryanair has suffered an unsettling nine months. After being voted as the worst of the 100 biggest UK brands by Which?, announcing a profit warning last September and experiencing a near-revolt from shareholders at the brand's last AGM, chief executive Michael O'Leary finally conceded that his "own personal character deformities" could well be to blame for the airline's troubles.
Not only this, but O'Leary admitted the carrier "should eliminate things that unnecessarily piss people off".
Whether it involved angering or upsetting consumers, up until this year Ryanair had rarely been out of the news. There was the case of Suzi McClaud, the woman called "stupid" by O'Leary after she was forced to pay £236 to print out five boarding passes.
Then there was the furore around Dr Muhammad Taufiq Al Sattar, the father who was charged €188 to change to an earlier flight after he found out his family had been killed in a fire.
The fact that Ryanair apologised to the grieving father and later refunded his money did little to assuage its ingrained image as a brand that is unforgiving when it comes to charging for added services. Coupled with the fact that low-cost rival easyJet has transformed its brand and turned a 51% profit last year, and it paints an even bleaker picture.
Brand that listens
But no more. Ryanair is now a "brand that listens" says Jacobs, who joined at the start of the year from Moneysupermarket.com, though he admits he would have personally preferred if it had listened "a bit sooner".
Jacobs would have liked the digital marketing improvements to have come a little quicker too. Yet, despite the late start, the brand is quickly catching up with its rivals. Its website now purports to only take five clicks to make a booking against the traditional 17; the brand is prepared to employ staff dedicated to manning communications on Facebook; furthermore, Twitter is now its main customer service channel.
The campaign serves as an apt vehicle to "decouple" Ryanair's outspoken chief executive with the immediate face of the brand.
This week's slide in profits aside, the newly-installed marketer is putting the company's money where his mouth is: Ryanair revealed it has more than tripled its marketing spend to €36m for the coming year, and, while he may have only been in the job for four months, Jacobs has already launched the airline's biggest marketing push to date – not to mention his digital marketing hiring spree, where he is looking to take on data scientists, search, analytics, and content roles.
The campaign (below) also serves as an apt vehicle to "decouple" Ryanair's outspoken chief executive with the immediate face of the brand, though Jacobs claims it is more for the airline's expansion plans across Europe than for the sake of getting O'Leary to take a publicity back seat.
Ryanair wants to expand passenger numbers across its 30 markets from around 82m to 112m by 2019, and that means the carrier must have "a brand that stands" in all those countries. "You can't do that with one person being that brand, regardless of their energy levels, which are pretty high," he adds with a smile.
Pared down
The campaign shows a pared down, tongue-in-cheek Ryanair, boasting a new strapline "Low fares. Made simple," mocking its own former rules while subtly advertising customer service improvements such as a free second bag and its revamped and "no-hassle" website. It is certainly a good way to start.
"Already we're starting to establish this as the conversation we're having with Ryanair the business and the consumers who travel with us, and less of a conversation of Michael to the media," Jacobs says, adding: "There's a bandwidth for people hearing about Ryanair and I want to fill that with messages about our low fares, great choice of routes and customer improvements we've made."
We're the good guys who have made flying cheaper - now we just want to make it better

.
This is not to say that O'Leary is stepping back from the brand altogether, however. He and Jacobs meet on a daily basis, and Jacobs is adamant there is something that people "love" about the man that once declared he was the sole Ryanair marketing director, and that "short of committing murder, bad publicity sells more seats".
"He's an outspoken, straight-talking CEO, and he's done a good thing by making air travel cost a lot less for European people," Jacobs asserts, though admitting his initial scepticism at taking over the carrier's marketing, especially moving from O'Leary's approach to a more traditional marketing strategy.
But Jacobs says the brand will always keep that "Robin Hood magic" that people expect from Ryanair, "because we're the good guys who have made [flying] cheaper - now we just want to make it better".
The state that Ryanair was in a year ago would have made many head for the hills, and Jacobs says himself that people keep asking him, "What were you thinking?". But for him, the job opportunity was perfect. He saw it as a digital blank canvas, and he's been able to start building the brand from the beginning again.
Which is why there is no irony in his voice when he says: "I think it's the best marketing job in Europe."