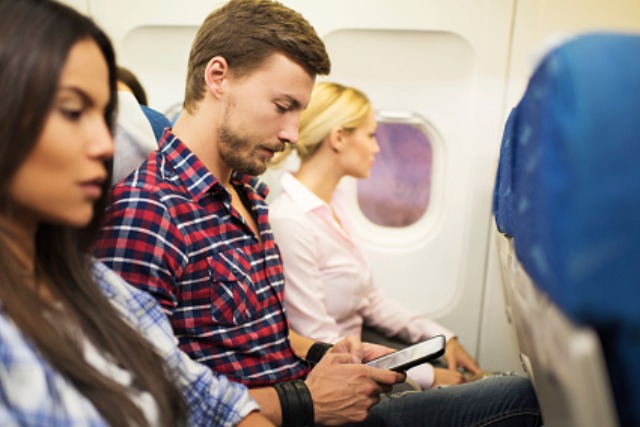 The service will be funded by adverts and powered by in-flight Wi-Fi.
The airline's chief technology officer, John Hurley, told the Telegraph that Ryanair would roll out the new service this summer on select journeys from Dublin.
But passengers will not be able to access other web services by using the free Wi-Fi, according to Hurley.
He told the newspaper that the film service would be available on flights longer than two or three hours.
He said: "They'll watch a couple of adverts and will then have access to a selection of pre-recorded TV shows and films which will be streamed through internal Wi-Fi."
If the summer trial is successful, Ryanair will roll out the new service across its fleet in 2016.
Hurley said the number of films and TV programmes would depend on Ryanair's partners, with negotiations ongoing.
The airline would not confirm whether it has signed up its first advertisers.
The news comes as Ryanair celebrates 30 years in the airline industry, launching a new badge-style logo to mark the occasion. The airline is in the midst of a turnaround after a difficult 2013, raising its profit outlook in December following a jump in passenger numbers.
Rival EasyJet has also outlined plans to introduce paid-for Wi-Fi on flights, in an effort to compete with the flag carriers. Wi-Fi availability is still relatively rare on European airlines, though British Airways, Lufthansa and Air France either offering or planning to offer in-flight internet services.
Read next