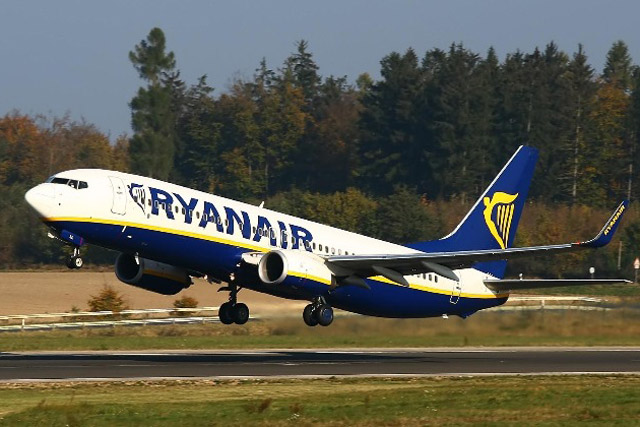 The airline has been on a mission to boost its image after being voted the worst of the 100 biggest brands for customer service, in Which? magazine last year.
Ryanair revealed a 4% rise in passengers year on year for August. Its planes also carried more travellers, with the average aircraft 93% full, compared with 89% the same time last year.
The improvement comes after chief executive Michael O'Leary admitted the airline "should eliminate things that unnecessarily piss people off". He has since toned down his comments in the media, confessing that his "own personal character deformities" weren't helping Ryanair's image.
The airline has subsequently introduced allocated seating, permitted passengers to bring a second piece of hand luggage, reduced charges for customers who don't print their boarding passes and overhauled its website and mobile apps.
Last month, the airline also introduced a business class-style service, Business Plus, which offers passengers a greater baggage allowance of 20kg, fast-tracking security, priority boarding and flexibility on flights up to 40 minutes before take-off.
Chief marketing officer Kenny Jacobs, who claimed in January that he had the best marketing job in Europe, pinned the improvement on "lower fares" and the airline's "improving customer experience".
He said: "The launch of our new family and business products have been extremely successful and have contributed significantly to these highest-ever load factors in Ryanair's history."