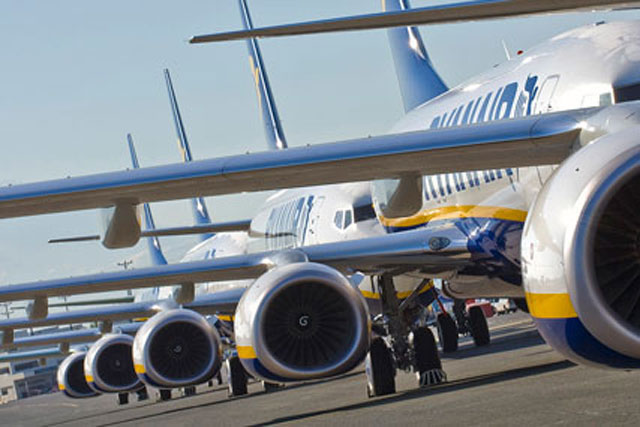 Marketing revealed earlier today that Jacobs would be leaving Moneysupermarket, just over a year after joining the price-comparison site.
He previously held positions at Tesco, Metro Cash and Carry, Accenture and Procter & Gamble.
Jacobs will report directly to chief executive Michael O'Leary and will spearhead the brand's mission to prove itself as a customer-friendly carrier.
Ryanair has made a raft of senior appointments at the business, from operations to engineering. As part of the changes Peter Bellew, previously deputy director of flight operations, is now head of marketing and sales.
Yesterday (16 January) Bellew held a Twitter Q&A session to discover consumer perceptions of the brand, to better results than O'Leary's own attempt to answer customer comments in his #GrillMOL session.
In a week that Ryanair launched a new TV ad in Ireland, O'Leary said: "These new promotions and positions concludes the first significant senior management reorganisation since Ryanair joined the Stock Market in 1997.
"I believe we have demonstrated the strength of Ryanair's wider management team with a series of internal promotions, both within and across various divisions of the airline, as well as welcoming Kenny Jacobs, who joins us from Moneysupermarket, and will bring a new and fresh impetus to Ryanair's marketing activities over the coming months as we roll out significant customer service improvements."