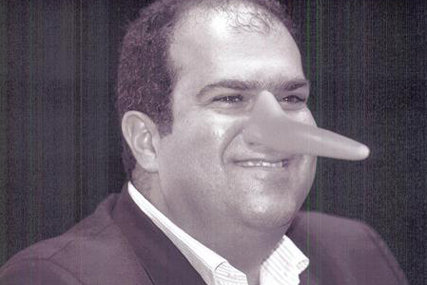 Ryanair chief executive Michael O'Leary yesterday revealed he had been contacted by Haji-Ioannou's solicitors for the "grossly defamatory" claims, in particular the suggestion that he is a liar.
The letter to O'Leary demands an immediate withdrawal of the claims against Haji-Ioannou, and the publication of an apologetic advertising campaign. The EasyJet founder is also demanding damages from Ryanair.
In response O'Leary has challenged Haji-Ioannou to a 'Chariots of Fire' style race around Trafalgar Square, and will terminate the campaign if the EasyJet founder beat him.
O'Leary said: "We believe this race will be a much better use of Stelios' time rather than paying expensive lawyers to issue vacuous threats, when both Stelios and easyJet know they can't compete with Ryanair's prices and they can't match our punctuality either.
"If Stelios is too tired to run, then I will offer him the alternative of a wheelbarrow race around Trafalgar Square, with the winner taking all. Win or lose, at least Stelios and easyJet will save a fortune on expensive lawyers fees."
Ryanair's ad campaign attacks EasyJet's claims that "punctuality is a top priority", despite alleging the carrier has not published punctuality statistics for 37 weeks.
The ad said: "Ryanair calls on Stelio and EasyJet to stop hiding the truth about its delays and resume publishing weekly details of their on-time stats." It also carries the strapline: "Ryanair – lower prices and better punctuality than EasyJet".