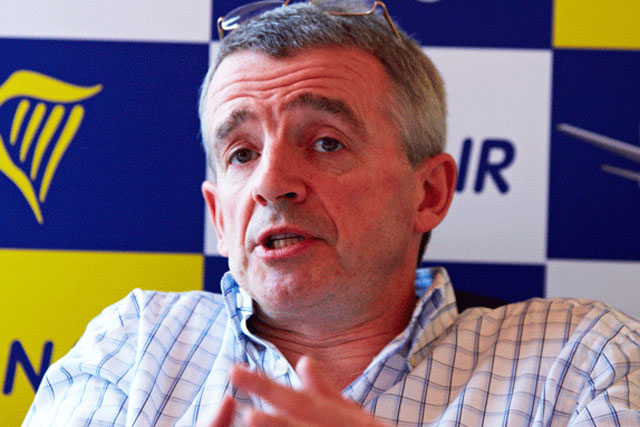 This is down from €569m (£464m) a year previously, but Ryanair has revealed it will more than triple its marketing spend to €35m (£29m) over the course of 2014.
The results follow two profit warnings from the budget airline last year, which caused Ryanair to revise its full year outlook to between €500m (£408m) and €520m (£424m).
However, chief executive Michael O'Leary said that, while the profit loss was "disappointing", the brand has unveiled a raft of new measures to improve customer experience and lowered fares, which resulted in a 4% growth in traffic in the second part of the year.
He cited the improvements to Ryanair's site, reducing the amount of clicks to make a booking from 17 to five, with the addition of a new "fare finder" as one of the important new measures, while the brand is also working on a new mobile and tablet app for consumers.
In April, Ryanair unveiled a TV campaign designed to repair the brand's image in the eyes of consumers, following the appointment of Kenny Jacobs as the brand's first marketing director in January.
O'Leary said: "These campaigns will continue throughout the year, as our marketing and advertising spend rises to approximately €35m, up from just €10m last year, although this spend is still less than €0.50 per passenger."