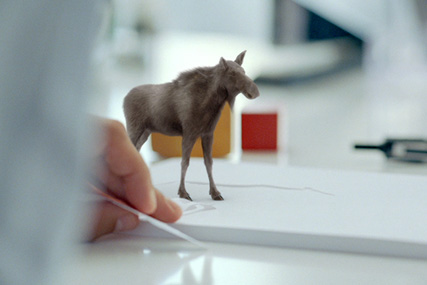 The car brand has issued an RFI to agencies with a view to appointing an agency to create global ads that can be adapted to local markets.
However, the review process could be delayed following problems with production at the carmaker and reports of issues with paying suppliers.
Currently the global advertising is handled by Lowe Brindfors, Lowe's Swedish office, with US advertising held by McCann Erickson.
McCann Birmingham oversees the £7 million UK advertising, which involves localising global campaigns as well as producing tactical ads and will not be affected by the review.
Lowe Brindfors cancelled all of its ongoing work for Saab in March because of unpaid bills, according to reports in the Swedish press.
Last week, a Chinese car dealership offered a cash injection to help Saab continue production. Pang Da Automobile Trade paid €30 million for the delivery to Shanghai of 1,300 vehicles but problems with suppliers are reported to remain.
Saab's last major global marketing push was launched in July last year, for its Saab 9-5 model. The campaign, by Lowe Brindfors, aimed to highlight the brand's heritage and associate the marquee with good design. The campaign was the first marketing push by the car marquee since Dutch company Spyker saved the brand, paying $74 million in cash to General Motors for the carmaker in January 2010.