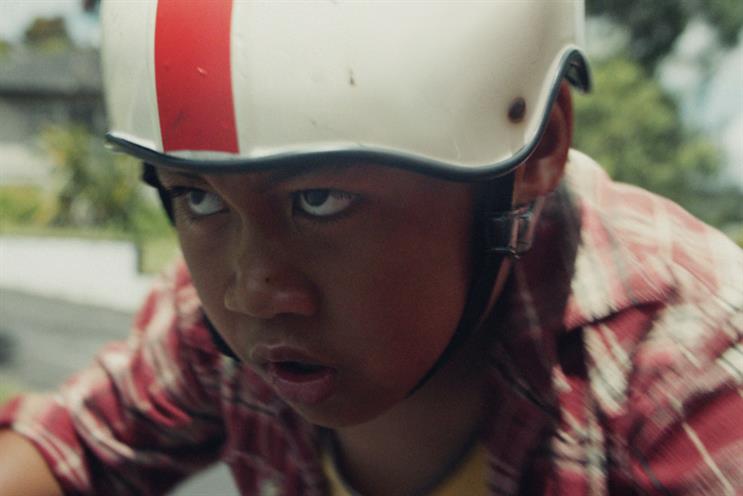 Saatchi & Saatchi will create a new multichannel brand positioning for HSBC, which will include TV ads and the brand's global airport estate.
The agency's London offshoot brought together sister shops DigitasLBi and MSLGroup to pitch for the business. Staff from the agencies will sit together in the new Saatchi & Saatchi London office on Chancery Lane to service the account.
JWT London created some of HSBC's most high-profile work, including TV spot "Lemonade" and "A living river", which turned a sky bridge at Gatwick Airport into a sound installation to imitate the Yangtze river in China.
Saatchi & Saatchi has worked for HSBC since 2012, when it won a place on its roster. The agency handles the brand's sponsorship of rugby and golf tournaments, asset management, insurance and HSBC Premier, the high-earning-individuals service. Saatchi & Saatchi also oversees a new membership offering called Jade.
JWT will continue to work on HSBC's retail arm, which is aimed at current account customers. Grey London leads the commercial division.
HSBC reappointed JWT to handle its brand account globally in March 2013, alongside retail and wealth banking in North Africa and North America and private banking globally.
Sister WPP shop Grey initially won the retail banking business across Europe – including the UK – and Latin America. JWT London reclaimed the UK retail business in August 2013 and the rest of the account in 2014.
In a statement, HSBC said: "Following recent speculation HSBC would like to clarify the position regarding our advertising agency roster arrangements.
"JWT remain valued partners on our global roster of agencies, leading our efforts in retail banking across key regions and geographies. They have recently been awarded assignments for two of our key UK sponsorship properties, British Cycling and the Wimbledon AELTC [All England Lawn Tennis and Croquet Club] partnerships.
"In 2016, HSBC conducted an exploratory project to look at the future direction of our overall brand strategy and asked two of our incumbent agencies, Saatchi & Saatchi and JWT, to look at a strategy-only brief. Saatchi & Saatchi were asked to develop their proposal further.
"In addition, WPP remain a key partner for HSBC globally. HSBC has not moved any creative assignments from their current agencies."
HSBC is to close another 62 branches in the UK this year.