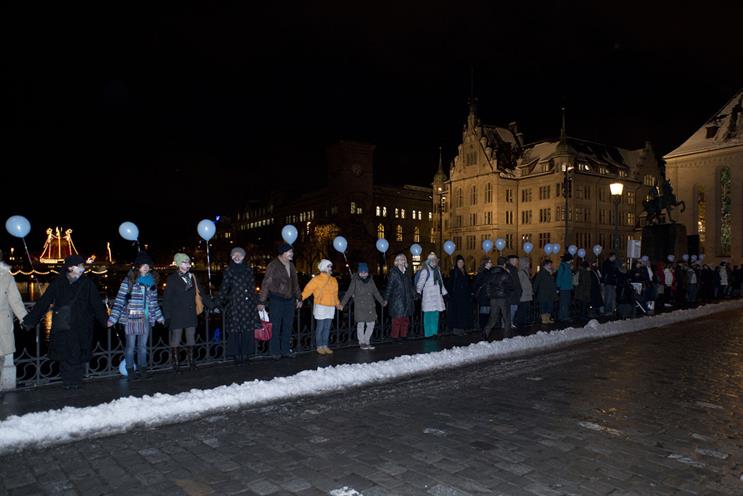 The month-long campaign came to a close last weekend with a chain of people created across the cities of Zurich and Geneva, led by Anatole Taubman, the Swiss-born actor from 'Band of Brothers' and 'The Tudors'.

Members of the chain wore masks over their mouths to symbolise the sufferance of girls under violence.

A series of graphic images and films shot by photographer Marco Grob ran alongside the demonstration.

They featured real-life stories of girls from India, Pakistan, the Democratic Republic of the Congo, Nicaragua, Nigeria and the Ukraine, calling on people to donate with the line, "Give them back their own voice."

The campaign aims to raise awareness of the issues facing girls under constant threat of violence and to facilitate a discussion on the topic and improve the situation of girls globally.

A supporting campaign website provides information about educational programmes, emergency assistance, medical treatment and psychological support projects run by Unicef.
Elsbeth Muller, executive director, Unicef Switzerland, said: "The world owes girls a supportive environment and, most importantly, protection from harmful practices such as female genital mutilation, forced marriage and honour killing.

"The goal is to break through the wall of silence that often surrounds girls confronted with violence or discrimination. By calling problems by their name and talking about them, we help the concerning parties to defend themselves."

Follow @loullamae_es