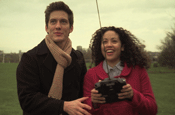 An agency source confirmed that the entire UK business, which Saatchis has held since 1993, will move to fellow Toyota roster agency CHI & Partners later in the year.
Saatchi & Saatchi will continue to handle US and some European advertising for Toyota. The account, worth £1.75 billion globally, is the network's second largest after Procter & Gamble.
The Toyota GB marketing director, Mark Hall, denied the company had any imminent plans to consolidate its marketing into CHI. However, he added "we may well change the way we operate in the future."
CHI has steadily increased its hold on the Japanese car marque since 2004, when it won the pan-European launch of the Aygo. It has since won the pan-European Corolla and Yaris accounts and also runs Toyota's premium Lexus brand in Europe.
Saatchi's loss of the UK Toyota account will further unsettle the troubled agency, which has been without a chief executive since the departure in March of Lee Daley.
The Saatchi EMEA, Asia and Latin America chief executive, Jim O'Mahony, said the agency had reached a shortlist of candidates, but that no appointment was imminent. He declined to comment on the agency's Toyota loss and referred calls to Toyota.