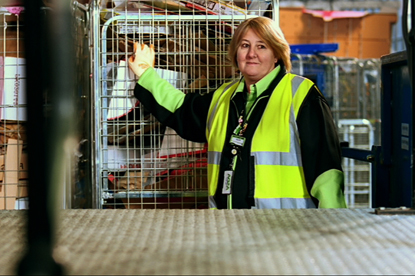 Fallon will continue to handle advertising on the £3.5 million account for George, the retailer's clothing brand.

As a result of the realignment, it is understood that a number of Fallon staff who work on the Asda account will be offered roles at Saatchis.

The shift, which was decided by Asda in agreement with the SSF network, was prompted by a feeling that, within SSF, Saatchis was better placed to handle the volume of marketing output produced by Asda. The idea is to allow Fallon to concentrate on the creative opportunity represented by George.

Asda currently runs around 1,000 ads every year, the vast majority of which are tactical communications that require a quick turnaround.

In the past year, the supermarket has significantly ramped up the volume of ads it produces in a bid to take on its biggest rival, Tesco.

Asda is currently the seventh-biggest spender on advertising in the UK. It is also the UK's second-largest supermarket, after Tesco, and George recently overtook Marks & Spencer as the UK's biggest fashion retailer, according to TNS figures.

The move comes shortly after Mark Sinnock, Fallon's former chief strategy officer, took the role of marketing director at Asda this summer.

During his time at Fallon, Sinnock worked closely with Robert Senior, the SSF chief executive, on the positioning of the network.

Sinnock said: "We're really pleased to be extending our relationship across SSF to ensure we continue to maximise all the opportunities for growth and the development of the Asda brand."

Fallon has handled advertising for the supermarket chain since 2007, when Rick Bendel, the group marketing director and former Publicis chief operating officer, shifted the business out of Publicis, the 17-year incumbent.