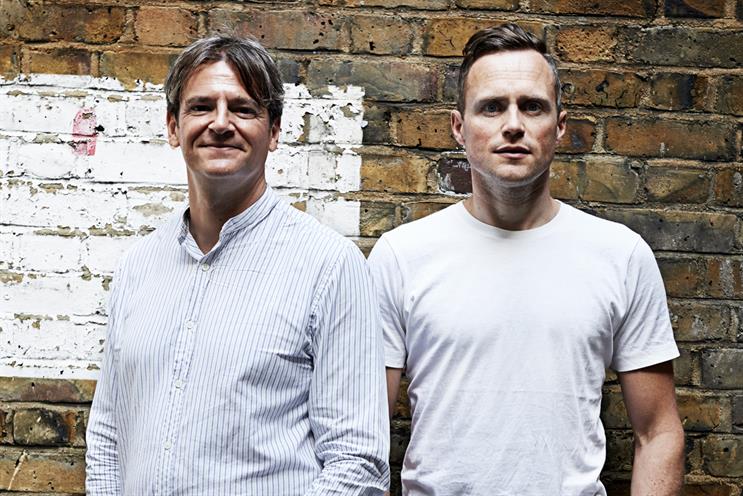 Their promotion is part of a management reshuffle that moves the creative partners, Paul Silburn and Kate Stanners, and the strategy director, Richard Huntington, to group-wide roles.
Silburn and Stanners become the chief creative officers, while Huntington takes the post of chief strategy officer. The newly created roles take effect immediately.
The trio will be responsible for creative and strategic output at Saatchi & Saatchi, Outside Line and Saatchi & Saatchi X. Saatchi Masius is part of Saatchi & Saatchi London's group of agencies but is treated differently because it functions as a conflict shop.
Stanners will continue to run the HSBC and Visa accounts, while Silburn will lead the recently won £45 million Direct Line business.
Potts and Jex will be in charge of all other Saatchi & Saatchi London clients, including EE, Kerry Foods and Toyota. They will report to Silburn and Stanners.
Lisa Bowcott, Saatchi & Saatchi London's head of planning, who joined in January, will assume responsibility for the planning department and report to Huntington.
Magnus Djaba, the UK chief executive of Saatchi & Saatchi Fallon Group, said the changes follow the agency increasing its roster of clients from 33 to 67 over the past two-and-a-half years.
Djaba said: "The reason for doing it is to strengthen our creative voice across the brand. It's about making sure the right people consult each other at the right time. The days of baton-passing [between departments on accounts] ended long ago.
"You put the people who can make a difference to the work in the same room at the same time. I don't think any successful agencies are doing things differently today."