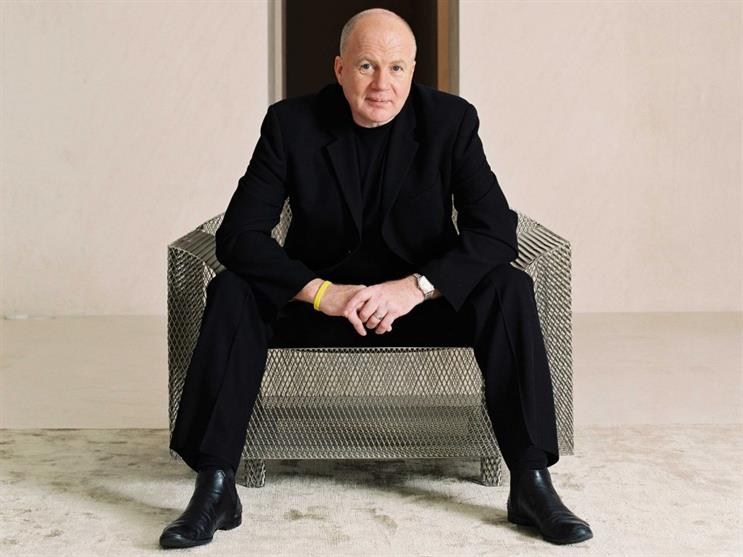 Kevin Roberts, executive chairman of Saatchi & Saatchi, has been placed on leave after his comments about gender diversity, women's ambition and Cindy Gallop caused an avalanche of criticism.
"Diversity & inclusion are business imperatives on which Publicis Groupe will not negotiate," said the company in a statement released Saturday evening. "While fostering a work environment that is inclusive of all talent is a collective responsibility, it is leadership's job to nurture the career aspirations and goals of all our talent."
"Promoting gender equality starts at the top and the Groupe will not tolerate anyone speaking for our organization who does not value the importance of inclusion," it continued. "Publicis Groupe works very hard to champion diversity and will continue to insist that each agency's leadership be champions of both diversity and inclusion."
On friday, Business Insider published an interview with Roberts in which he said that gender diversity is no longer a problem at his agency, and that women didn't become executives because they were happier in more humble roles.
"The fucking debate is over," he said in that interview, which quickly went viral online.
"We have a bunch of talented, creative females, but they reach a certain point in their careers ... 10 years of experience, when we are ready to make them a creative director of a big piece of business, and I think we fail in two out of three of those choices because the executive involved said: 'I don't want to manage a piece of business and people, I want to keep doing the work'," he said.
In an internal note to Publicis staff, CEO of Publicis Communications Arthur Sadoun distanced himself from Robert's remarks and expressed disappointment in his behavior.
"First, Kevin's remarks are wholly inconsistent with the beliefs and values of Publicis Groupe, and they are inconsistent with my own personal beliefs and values. Viva la Difference is not a line; it is who we are and how we behave," he wrote, referring to the company's motto. "Second, the way Kevin's remarks were expressed I find offensive in terms of language and tonality. Behavior like this is simply unacceptable in our Groupe."
"I am very proud of being part of the Groupe that is doing so much on gender equality but I acknowledge that we, our industry and business at large are not where we need to be or where we aspire to be," Sadoun added, "This is an issue of critical importance to the Publicis groupe and we are committed to being a role model. We have much more to do on this issue; it is a priority for me and all of Publicis Groupe leadership."
Robert Senior, worldwide CEO of Saatchi, also released a statement: "Kevin has given what are his personal views on the subject of gender diversity," he said. "However, those views are not mine, and nor are they the position of the agency."
The two men added their comments to those made earlier in the day by Publicis Groupe CEO Maurice Levy, in which he distanced himself and his holding company from the embattled executive.
"The opinion expressed by Kevin is neither shared nor supported by myself or the Groupe," said Levy via e-mail. "It is his own, expressed in his unique and provocative way and does not reflect the Groupe opinion or policy."
In addition to his comments about gender diversity, Roberts courted controversy in the BI article by taking a swipe at BBH co-founder and diversity activist Cindy Gallop, saying she generated controversy to raise her own profile.
The reaction from social media was swift and brutal, with figures from all levels of the advertising industry blasting Roberts for his comments. Among those speaking up were Brad Jakeman, president of the global beverage group at PepsiCo, Wendy Clark, NA CEO at DDB Worldwide and Jonathan Mildenhall, CMO at Airbnb.
Roberts moved into his current position in 2014 after serving as worldwide CEO of Saatchi since 1997. Previously, he was a senior marketing executive with Gillette and Proctor & Gamble, and then CEO of Canada and the Middle East for PepsiCo. In June he published a book, "64 Shots, Leadership in a Crazy World," that offered advice on managing a business in volatile times.