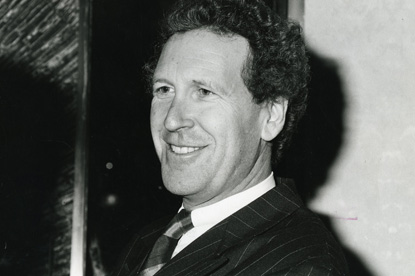 Louis-Dreyfus, who served as Saatchis' chief executive from 1989 to 1993 before turning round the fortunes of Adidas, passed away following a long battle with leukaemia.

Born into a wealthy French family, he built up the US pharmaceutical market research company IMS International, before selling it to Dun & Bradstreet in 1988 for $1.7 billion.

After retiring briefly to the Swiss Alps, he was approached by Maurice Saatchi to take the role of chief executive at the Saatchi & Saatchi holiding company.

At Saatchis, he negotiated with banks to renegotiate the agency's crippling debt and oversaw a restructuring and recapitalisation of the company, slashing 4,000 jobs.

The company returned to profitablity in 1993, the year Louis-Dreyfus resigned.

He then went on to turn round the fortunes of the sportswear brand Adidas, and turned it into one of the most successful sportswear companies in the world.

Louis-Dreyfus was also the owner of the French football team Olympique Marseilles, which he bought in 1996.