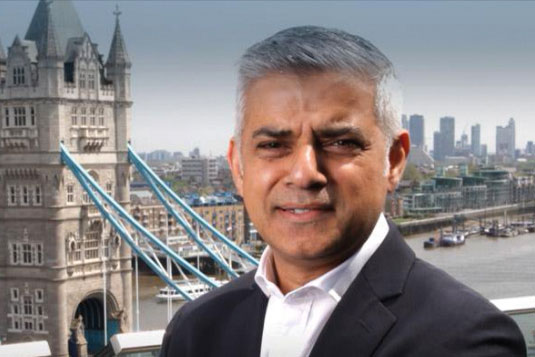 Khan is trying to start a global "movement" and is asking individuals and organisations to help promote the message that London will continue to be a centre of international business.
In particular, he is asking creatives to design a logo for the campaign.
People can post their designs on social media using the hashtag #Londonisopen. The winning entries will be used on campaign collateral including poster sites and at sporting and cultural events including the Proms.
In an open letter, Khan wrote: "Following the referendum on the UK's membership of the European Union, it is more important than ever to show that our city is united and the capital will continue to be open for business and open to the world."
He added: "I'm asking that you join me in spreading this message of inclusiveness and openness… by providing brilliant creative content that can be shared by all Londoners, using your own social media reach or supporting this initiative in other ways."
Across all 33 London boroughs, 59.9% of voters backed continued membership of the EU. In some areas, that figure exceeded 70%.