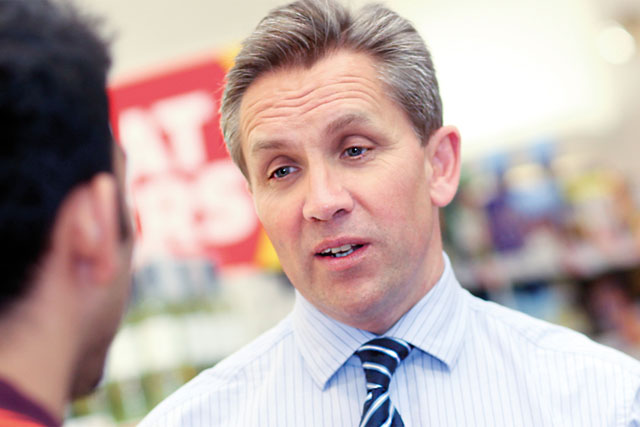 King shed doubts on how Tesco's Price Promise, which compares the prices of branded goods and own-label products, can "fairly" compare the prices of different supermarket's own label products, which do not have uniform weights or ingredients.
He said: "I think that you have already seen some significant conversation around Tesco's price match as to how on earth one truly and fairly compares own label.
"And of course we would share that concern. We think the vast majority of our own label is not comparable to that of our competitors for supply chain reasons."
His comments came after Sainsbury's unveiled another set of results, which revealed the supermarket was leading the Big Four in terms of sales growth with a like-for-like sales increase of 4.2% in the fourth quarter.
Rival Tesco last week launched a TV campaign to support its Price Promise, which it has adopted following the success of the Sainsbury's Brand Match scheme.
King has hinted the supermarket will not hesitate in lodging complaints with the Advertising Standards Authority (ASA) if it believes Tesco advertising is unfair.
He said: "There is a new protocol that was agreed with the ASA about a year or so ago where the first place that you go, if someone is advertising something you think is unfair, you go to them.
"So you can be sure we will be pointing out to Tesco where we believe their own label products are being unfairly compared to ours."
Follow @mattchapmanuk