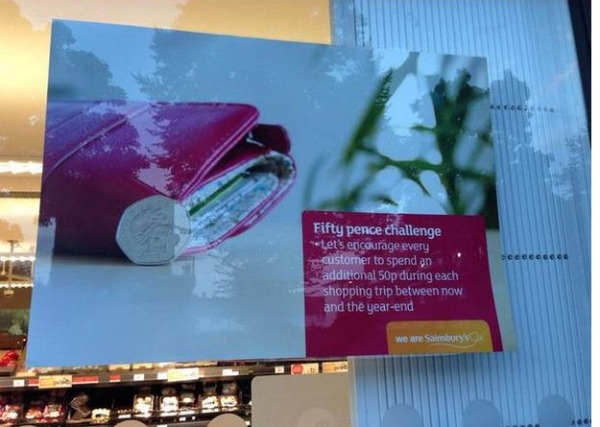 The retailer found itself in the middle of a Twitter storm as a result, after an eagle-eyed member of the public, Chris Dodd, tweeted a picture of the poster via @mynameischrisd. Some people on social media were then quick to adopt the #50pChallenge hashtag.
The poster read: "Fifty pence challenge: Let's encourage every customer to spend an additional 50p during each shopping trip between now and the year end."
A Twitter dialogue has ensued with the Sainsbury's account, with Sainsbury's asking him to reveal the store. The poster, which was intended to be displayed in the staff room, reveals the retailer's attempts to boost sales in the run up to the Christmas trading period.
Last week, in a bid to reposition its pricing credentials, Sainsbury's announced it would benchmark its prices on Brand Match against Asda, ditching Tesco comparisons.