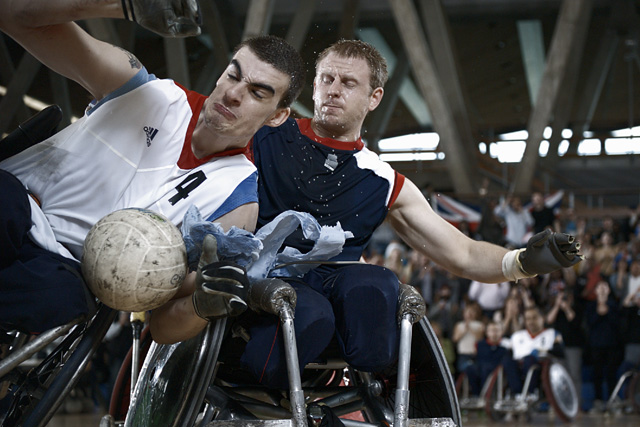 The supermarket and broadcaster, neither of which had previously been involved in the Paralympic Games, were praised by the judges for their "outstanding" collaboration, which challenged existing perceptions of disability.
The judges said: "It was an extraordinary Paralympic Games campaign that changed the attitude in this country forever."
The same joint entry also won the Cause-related Marketing prize, while Channel 4's solo entry for its 'Meet the Superhumans' Paralympic Games campaign topped the Customer Insight category.
Other winners at the awards, held in association with Marketing, included ASOS, which won the Best Leading Edge Thinking award for the second year running for its '#BestNightEver' campaign, and also took home the awards for Content Marketing and Social Media Marketing.
Paddy Power, and its agency Crispen Porter & Bogusky, won the award for Brand Activation for its occasionally controversial 'We Hear You' campaign, while the Brand Revitalisation award went to British Airways for its 'To Fly. To Serve' campaign by Bartle Bogle Hegarty.
Sarah Warby, marketing director at Sainsbury's, was named Marketing Leader of the Year, while Mayuri Tanna, European product manager at Britax Child Safety won the Young Marketing Leader of the Year award.
Meanwhile, McDonald's picked up the prestigious Marketing Communications award for its campaign, by Leo Burnett, promoting its sponsorship of the London 2012 Games.
The event, hosted by Marketing and sponsored by BT, was held on Monday evening (10 June) at the Hilton Hotel on London's Park Lane.
Grand Prix

Winner – Sainsbury's and Channel 4 (Agency: Abbot Mead Vickers BBDO)
New Brand
Winner – LoveFilm Instant (Agency: MBA)
Highly Commended – Audi (Agency: Bartle Bogle Hegarty)
Brand Extension
Winner – McLaren (Agency: VCCP London)
Highly Commended – Philadelphia with Cadbury (Agency: JWT)
Highly Commended – Flora Cuisine
Brand Revitalisation
Winner – British Airways (Agency: Bartle Bogle Hegarty)
Highly Commended – Game Retail
Customer Insight

Winner – Paralympics/Channel 4
Highly Commended – Transport for London and the Olympic Delivery Authority (Agency: M&C Saatchi)
Social Media Marketing

Winner – ASOS
Highly Commended – KFC UK & Ireland (Agency: Fabric Worldwide)
Mobile Marketing
Winner – Priority Moments/Telefonica O2 UK (Agency: Cherry London)
Highly Commended – McDonald's (Agency: OMD UK)
Ecommerce
Winner – Currys/PC World (Dixons Retail)
Highly Commended – LoveFilm Instant (Agency: MBA)
Marketing Communications

Winner – McDonald's (Agencies: Leo Burnett, OMD, The Marketing Store)
Highly Commended – EDF Energy (Agency: Abbot Mead Vickers BBDO)
B2B Marketing
Winner - Aviva (Agency: Teamspirit)
Highly Commended – Thinkbox
Marketing Leadership

Winner – Mars (Agency: Triniti Marketing)
Highly Commended – Royal & Sun Alliance
Marketing On A Shoestring

Winner – Refuge (Agency: Bartle Bogle Hegarty)
Highly Commended – Women's Aid (Agency: WCRS)
Global Marketing
Winner – Axe (Agency: Bartle Bogle Hegarty)
Highly Commended – Vodafone (Research agency: GFK)
Marketing For Sustainable Consumption

Winner – The Fairtrade Foundation (Agency: Wieden & Kennedy London)
Cause-Related Marketing

Winner – Sainsbury's and Channel 4 (Agency: Abbott Mead Vickers BBDO)
Highly Commended – Gillette (Agency: Abbott Mead Vickers BBDO)
Not-For-Profit-Marketing
Winner – Department for Communities and Local Government (Agency: RKCR/Y&R)
Highly Commended – British Heart Foundation (Agency: Grey London)
Highly Commended - The Peres Centre for Peace (Agency: Saatchi & Saatchi Israel)
Employee Engagement

Winner – Midlands Co-operative Society
Highly Commended – Stephens Scown Solicitors
Brand Activation
Winner – Paddy Power (Agency: Crispen Porter & Bogusky)
Customer Relationship Marketing

Winner – Notcutts Garden Centre Group (Agencies: babyGRAND Marketing and Coniak)
Highly Commended – Subway (Agency: Havas EHS)
Long-Term Marketing Excellence

Winner – John Lewis (Agencies: Adam & Eve DDB, Manning Gottlieb OMD)
Highly Commended – British Gas (Agency: CHI & Partners)
Content Marketing

Winner – ASOS
Highly Commended – Telefonica O2 (Agency: VCCP)
Leading-Edge Thinking

Winner – ASOS
Finance Directors' Prize

Winner – Notcutts Garden Centre Group (Agencies: babyGRAND Marketing and Coniak)
Young Marketer Of The Year

Winner – Mayuri Tanna, European product manager, Britax Child Safety
Highly Commended – Phillip Pinnell, co-founder and managing director, Scratch Meals
Highly Commended – Richard Fitzmaurice, chief marketing officer, TMF Group
Marketing Leader Of The Year

Winner – Sarah Warby, marketing director, Sainsbury's