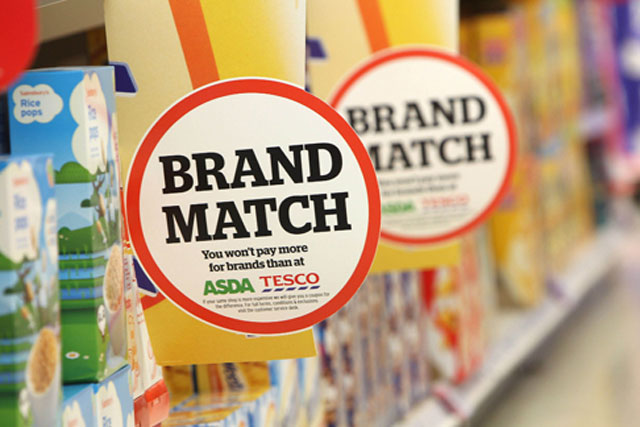 Pre-tax profits fell 3.3% to £799m for the year to 17 March, although on Sainsbury's preferred underlying measure, pre-tax profits climbed 7.1% to £712m.
Sainsbury's claims the above-expectations performance has seen the retailer capture 16.6% of the market according to Kantar data, as rivals Tesco and Morrisons begin to falter.

Sainsbury's is attributing its strong performance to marketing initiatives, including the 'Live Well for Less' brand positioning and Brand Match price promise.

Justin King, chief executive at Sainsbury's, said: "We are succeeding by understanding what our customers want, supporting and inspiring them to 'Live Well For Less'.

"Delivering quality and value is a compelling offer, in tune with what today's savvy shoppers want. Brand Match, combined with our use of coupon-at-till, has improved Sainsbury's price perception whilst retaining the benefits of our heritage in quality and service."

King claims the TV campaign pushing its 'Live Well for Less' strapline has captured the mood of customers and was made possible by its partnership with Nectar, which it has extended for an additional seven years.

During today's (9 May) analysts' call, King said "the core to our success is the access to data we have through Nectar".

King added that Brand Match had resulted in an increase in the percentage of customers believing Sainsbury's prices are competitive, from 70% to 80% in the last six months.

Sainsbury's has also been boosted by its growth in own label ranges, with sales of Taste the Difference increasing by 8.2% and Basics rising by 6.8%.

The supermarket is now halfway through the relaunch of its 'by Sainsbury's' range with 3,700 products new or revamped.

Non-food is growing faster than food while increasing market share, with King claiming it is still very much a focus for the supermarket. By contrast, Tesco is beginning to scale back its non-food operations in-store.

King said: "We don't agree that non-food or big stores have had their day, but we believe we have never made the mistake of putting non-food first."

Figures provided by Sainsbury's suggest it is the fastest-growing online food retailer with 20% year-on-year growth, up to £800m a year.

The 'Click & Collect' service is now in more than 900 stores with around 50% of general merchandise orders now through this channel.
Follow Matthew Chapman at @mattchapmanUK